Well, it's official. The Lamar Texans have solidified themselves as a legit contender in H-Town.
With a current record of 9-0 (5-0 in district), Lamar's third-straight district title is sealed, as the postseason rapidly approaches.
"We're very excited to be where we are," said coach Michael Lindsey. "I think we had this expectation, coming into the season, and it's been fun to see it play out. We've had several players returning from last year along with a great senior class, and we're anticipating a run in the playoffs."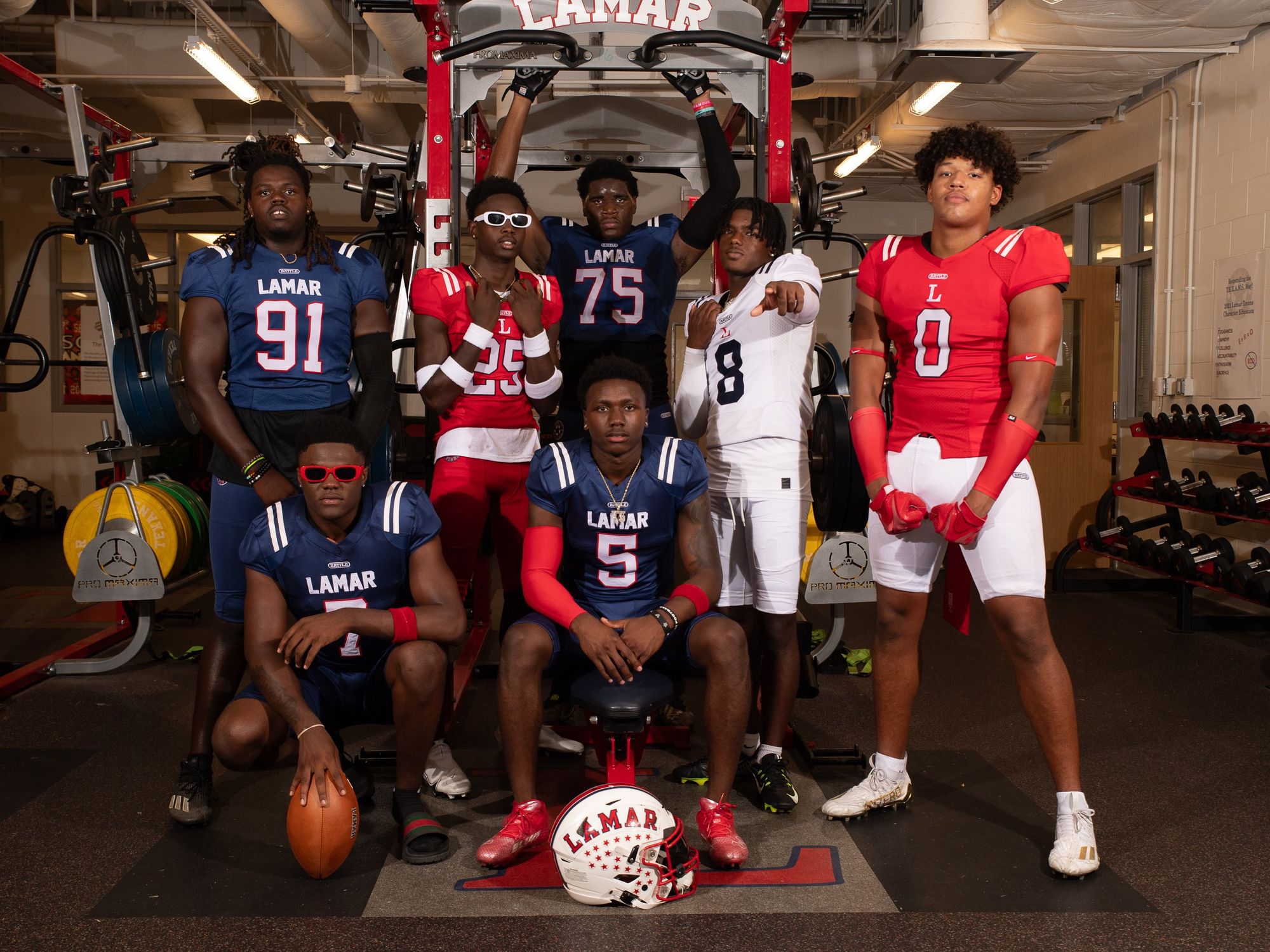 Jamey Wright (VYPE)
The Texans' record speaks for itself. However, it was their definitive 45-21 victory over fellow contender The Woodlands early on in the season that truly established Lindsey's team as a force worth reckoning.
"A game like that gives everybody confidence," he said. "It lets everyone know that we are who we thought we were. The Woodlands is a great program and we've certainly been on the other side of those games in the past. To have that performance early in the season kind of propelled us forward, and now the expectation every time we take the field is to dominate."
So, what's been the secret ingredient to Lamar's success throughout the Fall?
"Highly-competitive players," Lindsey said. "In practice, we do a lot of good-on-good, and the kids just want to compete. We don't have a problem at all motivating our guys to improve, and of course that goes along with just having lots of talent on both sides of the ball. These guys have great athleticism, but they also work their tails off, which has shown on the field."
Justin Howard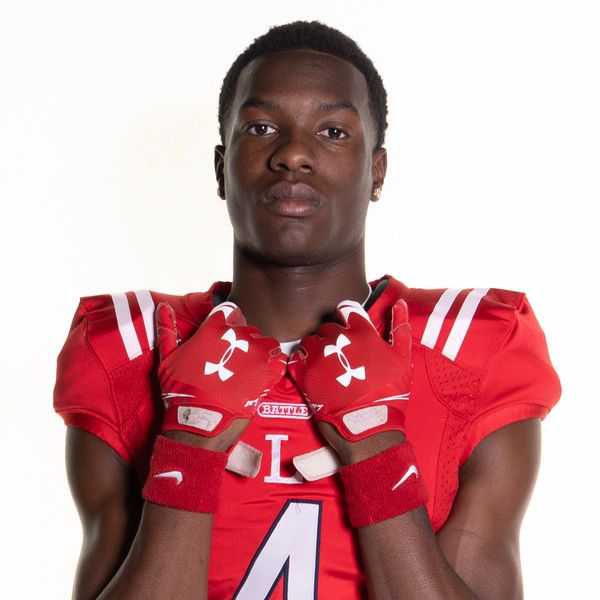 Doug Brown (VYPE)
Tristen Brown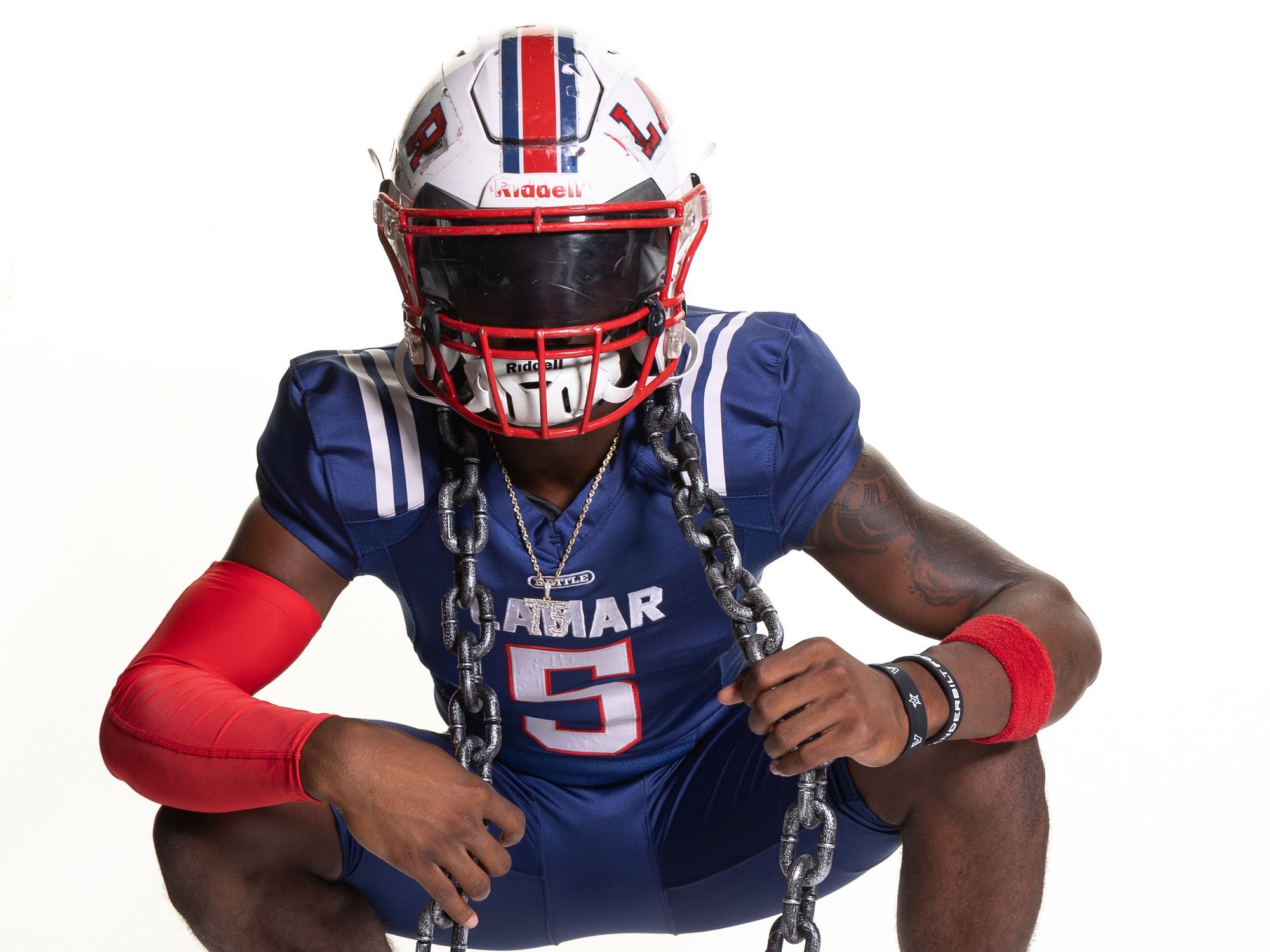 Doug Brown (VYPE)
Said competitive players include the dynamic Justin Howard (Sr. RB), who currently leads the Texans with 20 total scores on the season, with just over 700 yards rushing.
Additionally, Vanderbilt-commit Tristen Brown (Sr. WR), and dual-threat senior QB Jordan Reaves have been essential to the team's offensive onslaught, while Lamar's lockdown defense takes care of business consistently on their end.
After reaching the Area Round a year ago, the Texans seem destined to build upon their success and take that a step further in the upcoming postseason.