Well, it's about time!
After putting up some big numbers over the past three-plus years and enduring the recruitment process, Concordia Lutheran's Lou Lamar finally has a place to call home at the conclusion of this school year.
The Crusaders' senior RB/DB had a variety of offers to choose from, such as the Colorado School of Mines, as well as interest from a handful of Ivy League schools like UPenn and Harvard. However, Lamar ultimately announced his decision to commit to Dartmouth, earlier this month.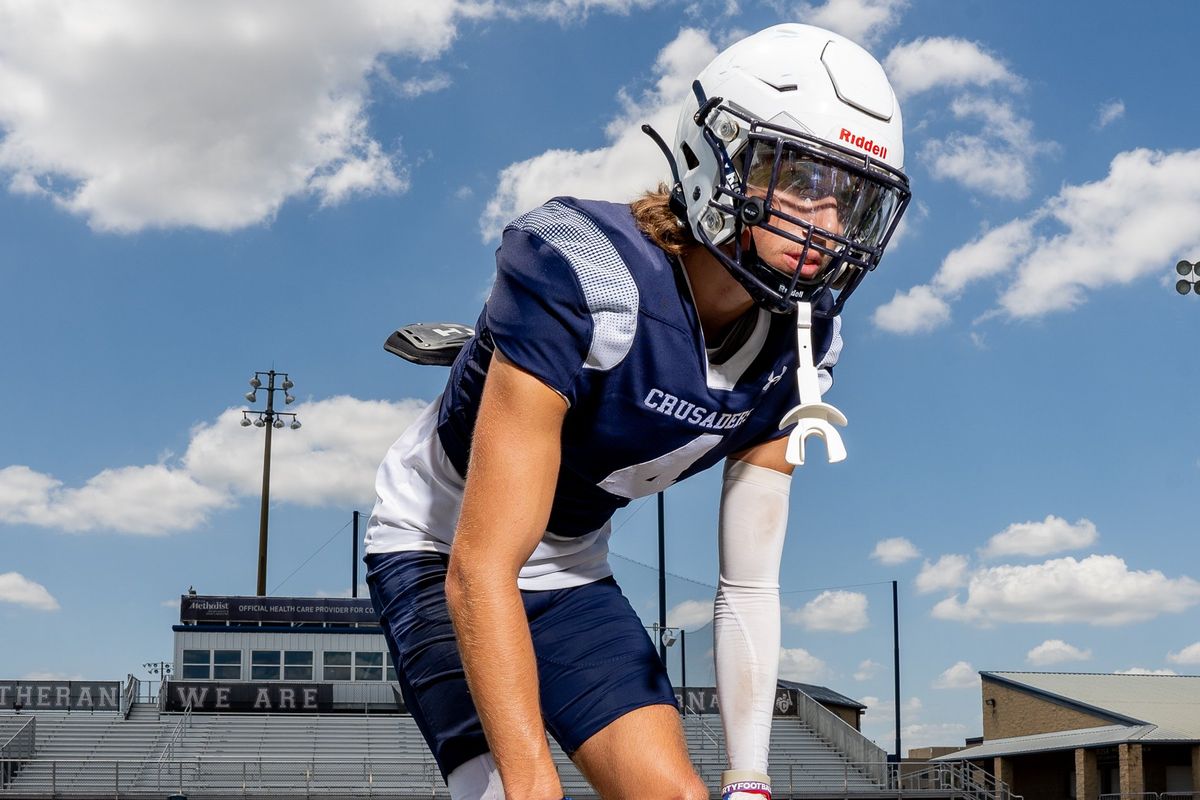 Bradley C. Collier (VYPE)
"Even if I got an offer from any other school, I could really only see myself going to Dartmouth," Lamar said. "They have such a tight community and when I went up there for my official visit, I was just flooded with alumni telling me how much of an impact the school has had on them."
"The football program is great, they have an incredible staff and culture, but it's also what they have to offer outside of that which really caught my attention. It (the university) is pretty secluded, in the woods, and I also love that part about it."
The timing couldn't be better for Lamar, as he competes alongside his teammates to ensure that 'Sader Nation has a memorable experience in his final year suiting up in the blue and white, prior to advancing to Big Green.
"It (being committed) has been a relief off my chest," he said. "Every game, in the back of your head, you're worrying about getting film out and making highlights. Now, that's off my shoulders. If anything, it motivates me to go even harder, now that I don't have to worry about that anymore in my last year."
2023-24 Concordia Lutheran Football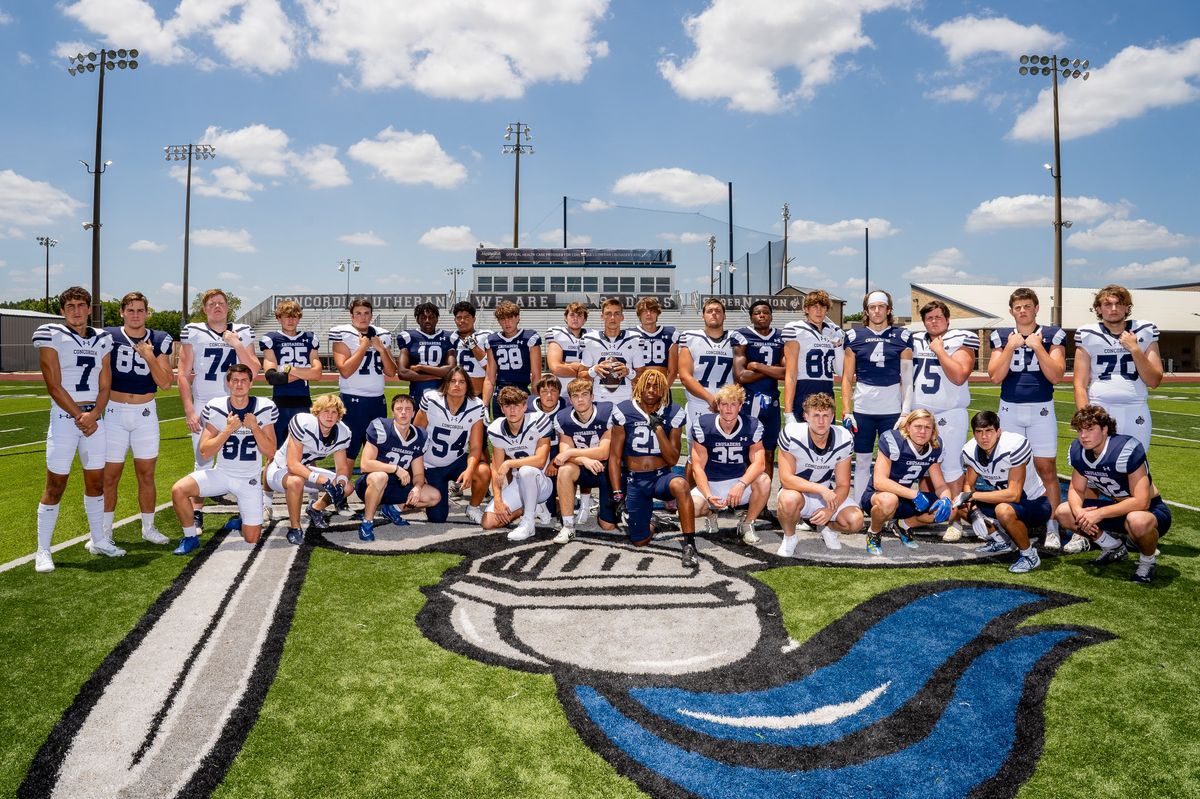 Bradley C. Collier (VYPE)
Lou Lamar & Tanner Huckfelt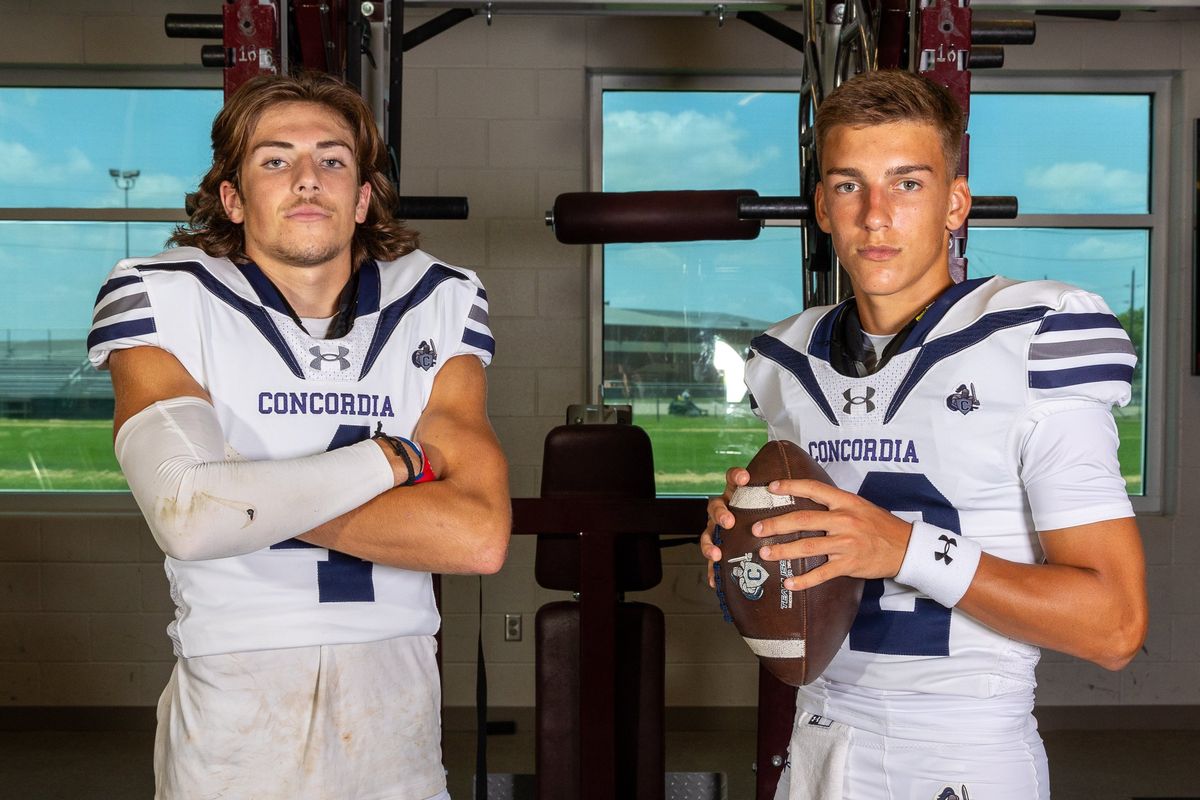 Doug Brown (VYPE)
Cole Chance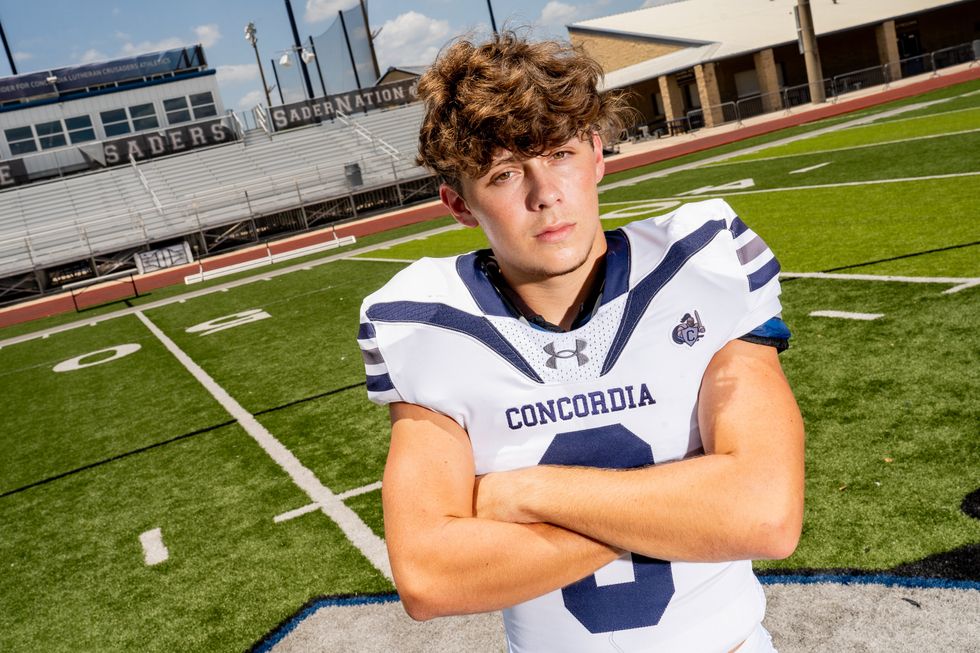 Bradley C. Collier (VYPE)
Ben Hubenak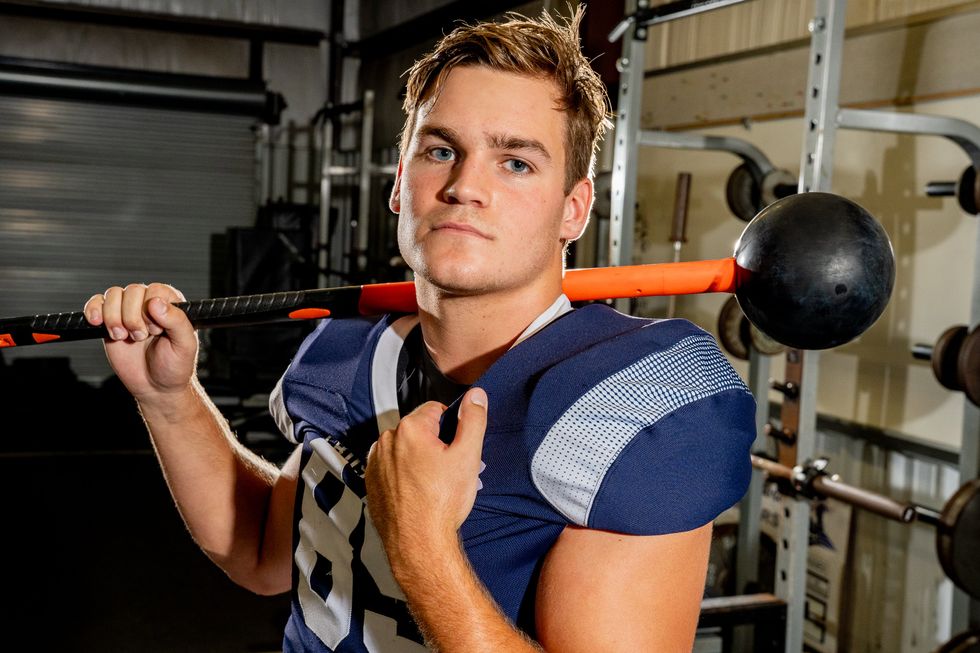 Bradley C. Collier (VYPE)
Tanner Huckfelt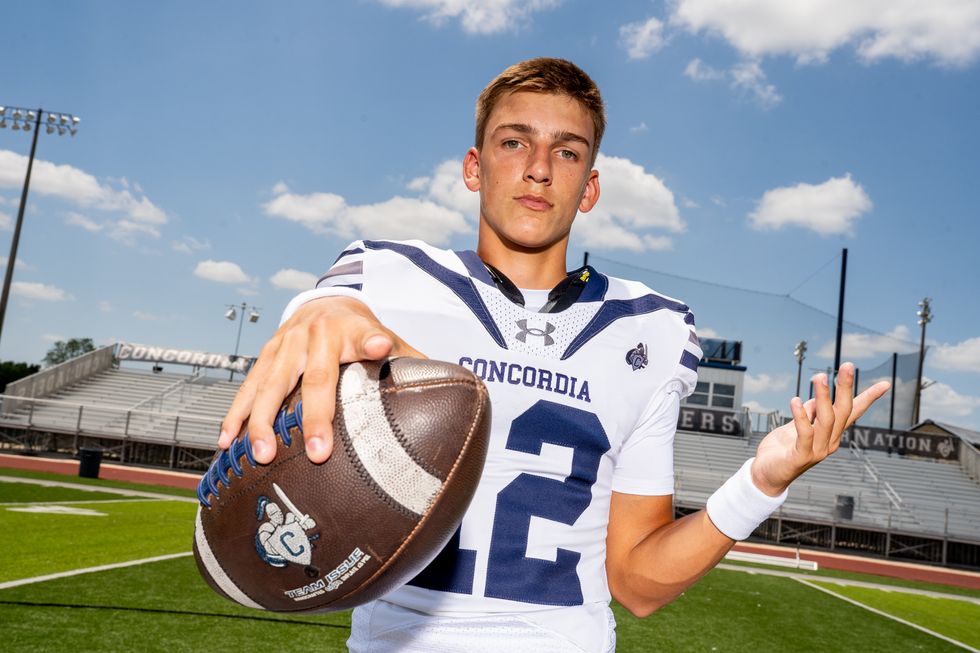 Bradley C. Collier (VYPE)
Luken Koehn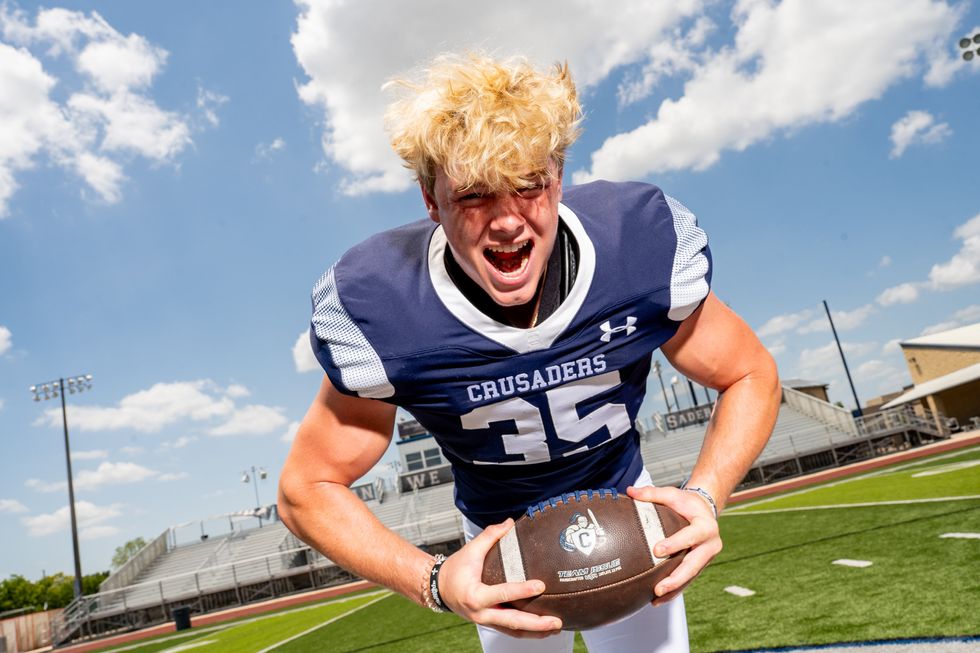 Bradley C, Collier (VYPE)
Reece Cutrer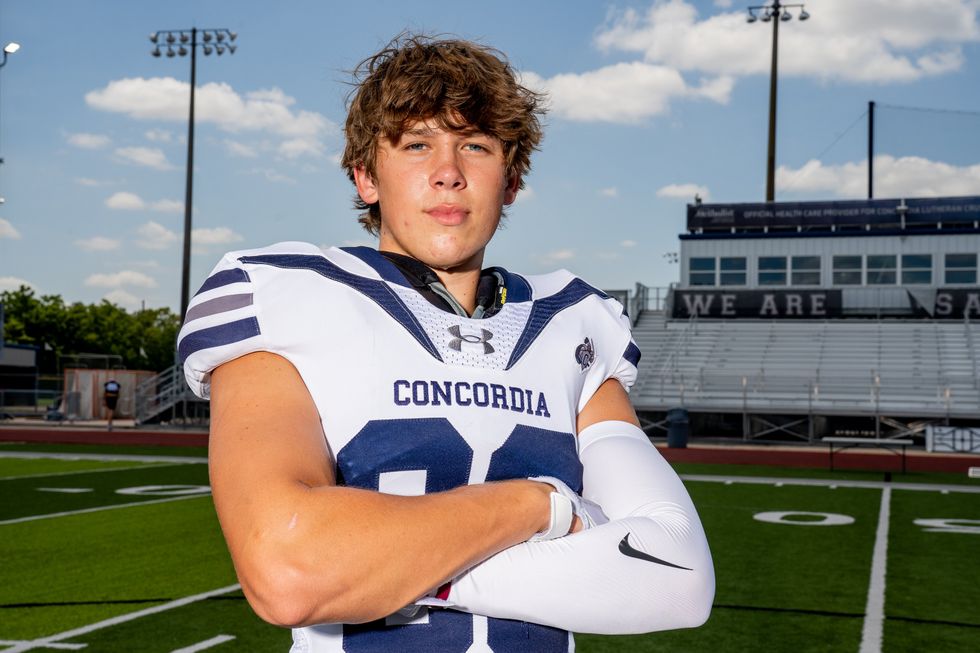 Bradley C. Collier (VYPE)
Under the direction of second-year head coach Willie Amendola, the Crusaders have started the season 3-1, which featured two immense comebacks against Liberty (24-23) and Lutheran South (20-16),
Courtesy of various impressive Fall debuts from Lamar, Tanner Huckfelt (Jr. QB), Cole Chance (Sr. RB/LB), and a budding line in the trenches, Concordia Lutheran is poised to make a dramatic entrance as they prepare for the district portion of their remaining schedule.
"We can't get in our own heads, and that starts with the leaders – Myself, Jayden Noack (Sr. TE/LB), Ben Hubenak (Sr. DL), Tanner Huckfelt," Lamar said. "We talk about what needs to be done, and we're not getting overly emotional. We're analyzing everything, talking to the coaches, and making the adjustments that are necessary to win."
We're only into week No. 5 of the season, so don't expect the Crusaders, or the newly-committed Lou Lamar for that matter, to slow down anytime soon. This is only the beginning.