The last two years, Episcopal standout soccer player Mia Tuckwood also played football for the Knights. She was a kicker during her sophomore and junior seasons.
"It was no easy task," Tuckwood said. "I had to work even harder than anyone else to maintain a level of respect with the team and coaching staff. It was difficult at times, but it taught me that change does not come easily. But that doesn't mean we should ever shy away from trying to create new opportunities for ourselves or others."
---
Tuckwood believes that also applies to women in education.
"Technical degrees have not been historically held by women, so I hope that I can also pave a trail for women to feel more confident in furthering their education," Tuckwood said.
She is certainly on her way.
The Knights' versatile senior center back recently committed to Lehigh University. Tuckwood wants to major in engineering.
"I love how I am going to be able to pursue a technical degree while also playing a Division I sport," she said. "When I stepped on campus, I knew that Lehigh was the place for me, based off the beauty of the architecture, the location of the university and the atmosphere of the soccer program."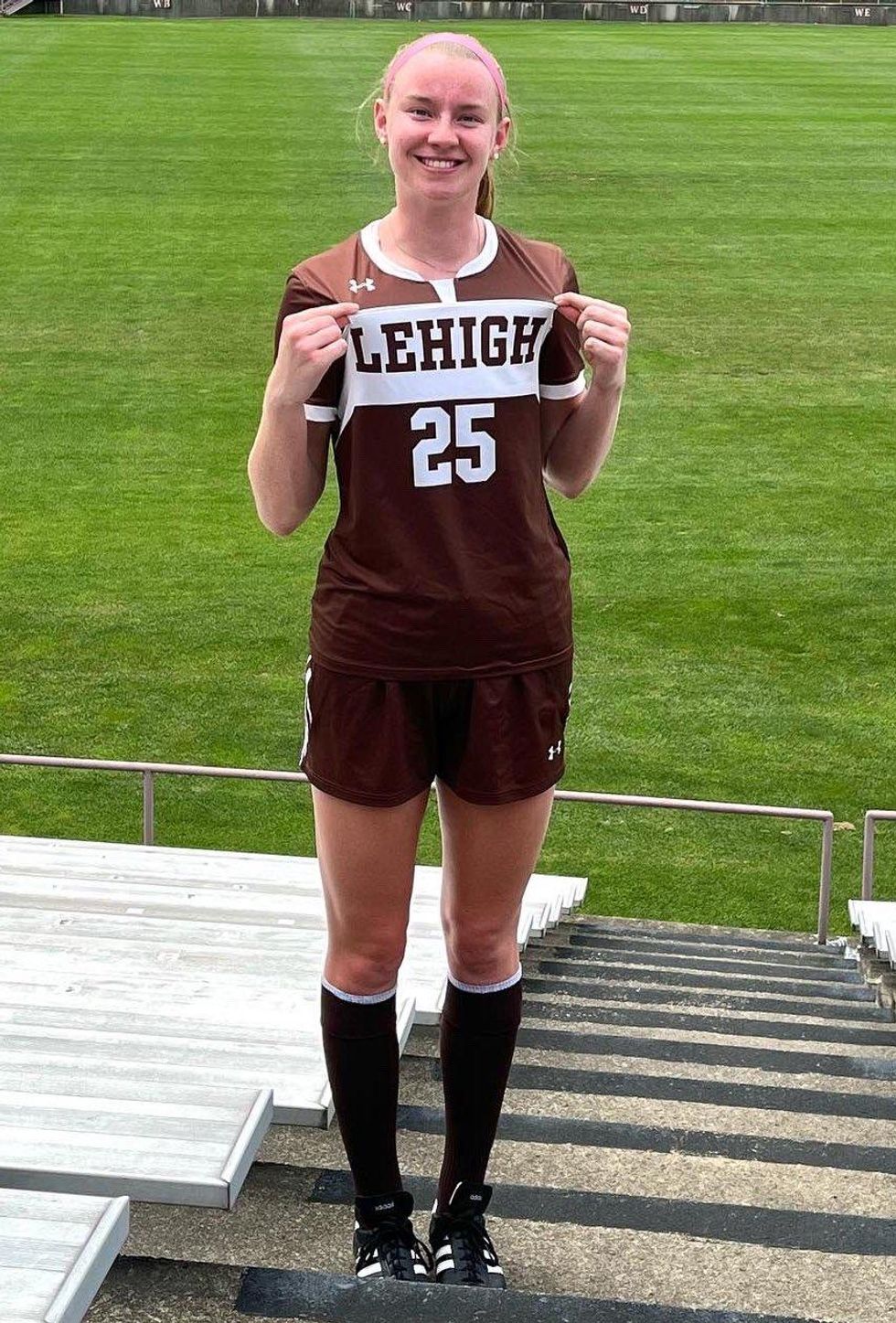 Episcopal senior center back Mia Tuckwood recently committed to Lehigh University.VYPE Media
Tuckwood is a thinker, a creator. She started playing soccer when she was five years old and fell in love with how the game challenged her to "think creatively on the spot."
"Every game presents itself with different situations, so it's like figuring out how to solve the puzzle," Tuckwood said.
Over the summer, she trained to improve her overall fitness, first touch, dribbling and left-foot play. Tuckwood played with the Knights' boys team to work on her speed of play.
During games, she can often be seen coaching teammates, constantly in communication. Last season, she was the only Knight to be named a captain as a junior and was an All-SPC team selection. She helped Episcopal to a third-place finish in the Southwest Preparatory Conference, the team's best-ever finish.
"First and foremost, I'm a leader on the soccer field," Tuckwood said. "My mindset is definitely set on giving it my all, no matter what, so that I can not only help my teammates but make myself better."
Her favorite soccer memory came last season during a game against Duchesne.
The Knights had been working on taking advantage of corner kicks all season. Since Tuckwood stands 6-foot-2, she is the main target.
"It was about 20 minutes into the first half when we got a corner kick, and when I lined up inside the box, I told myself that I was going to score on this," she recalled. "So, I followed the path of the ball as it came in the air, right around the six-yard box, and then headed it in to put us up 1-0. Then, second half, we got another corner, and with the momentum I got from my first goal, I was determined to score another, so I faked right and went left to head the ball in again to help my team win 2-0."
Tuckwood lists Travis Smith, Lehigh alumnus and a former Mountain Hawks soccer player, and her family and God as inspirations. She trained all summer with Smith and credited his support as instrumental in her recruiting.
"My family has always taught me to go out and work hard in whatever life throws at me," Tuckwood said, "which is something that motivates me to want to get better."