AUSTIN - The final day of the 2021 UIL Track & Field season has arrived and Mike Myers Stadium plays host.

The field events got going on Saturday morning with the running events to be the primetime evening festivity. VYPE was on hand! Check out photos, highlights, interviews and more from the day of 6A action below and the Top 3 finishers from each event.
Cinco Ranch's Flynt wins shot put, discus crowns

Vikings have always fascinated Amelia Flynt.
The Cinco Ranch senior does her blonde hair up in a Vikings braid since her freshman season and prior to the District meet started she wanted to push it over the top.
"I looked up the Viking look," Flynt said. "A lot of them had this paint on their face, which a lot looked like football players and I didn't want that and then I saw what I have now. I was like, that's it."
Down the right side of her face Flynt put maroon and gold paint and on the left some blue streaks on her cheek.
"It's war paint."
Flynt went to war on Saturday in the shot put and discus. In her first event of the day, Flynt tossed the shot put 46-feet-5-inches to win the state title. Later in the day, the senior hurled the discus 173-feet-7 inches to win that state championship.
She is the first state champion from Cinco Ranch since 2005.
Denton Guyer's Brown smashes own State and UIL record

Heading into the 3200-meter race on Saturday morning, the clear favorite for the 6A girls state title was Denton Guyer's Brynn Brown.
The North Carolina-signee was the state record holder from 2019 and had the fastest time coming into the meet. Brown ran away from the competition and smashed her own Class 6A and overall state record posting a time of 9:58.77.
Summer Creek's Jalen Rivers wins Boys High Jump

This was a moment that the Summer Creek senior had been waiting for all year long. He had worked for it since the summer, and at one point was considering a different jump.
In the end, the high jump was the right choice.
Jalen Rivers cleared 6-foot-9-inches on Saturday morning to win the Class 6A high jump state championship.
"At the beginning of the year I was trying to do long jump and [Coach Lang] kicked me out, it wasn't for me, I'm glad he did," Rivers said. "The high jump was the better approach. He helped me out lifting and staying strong."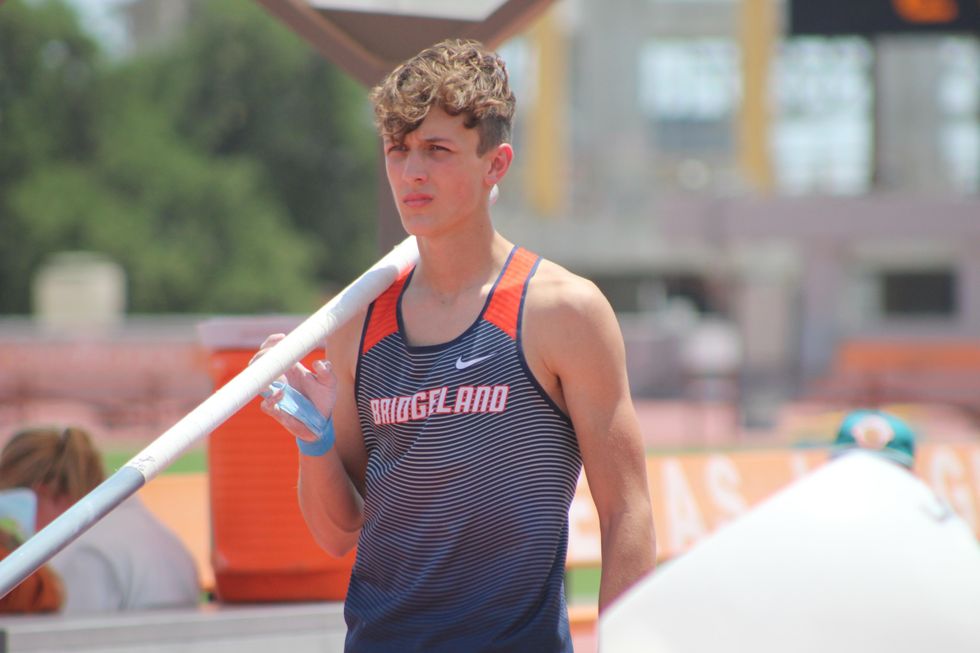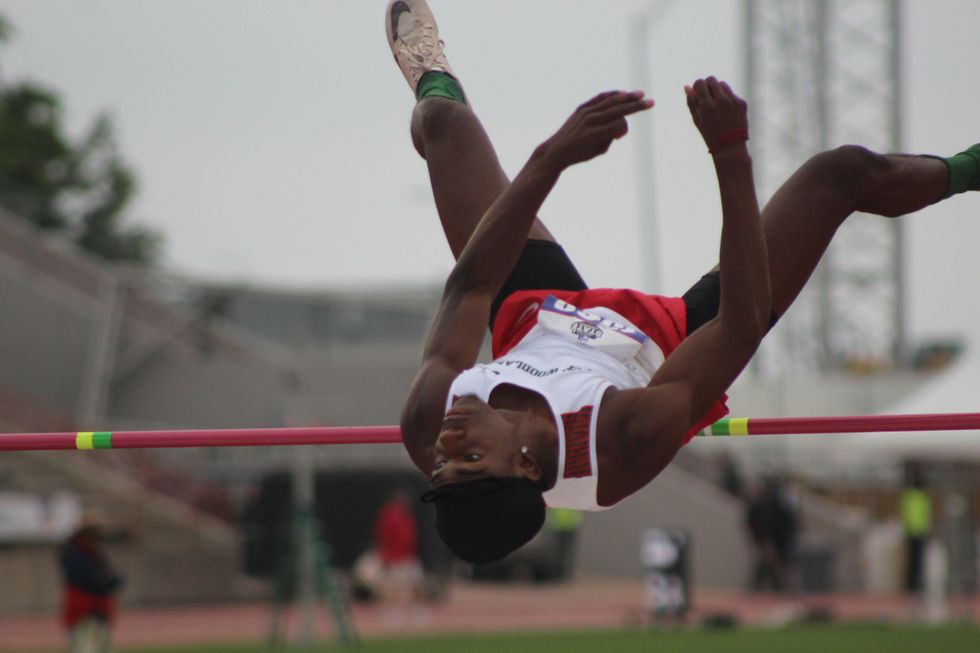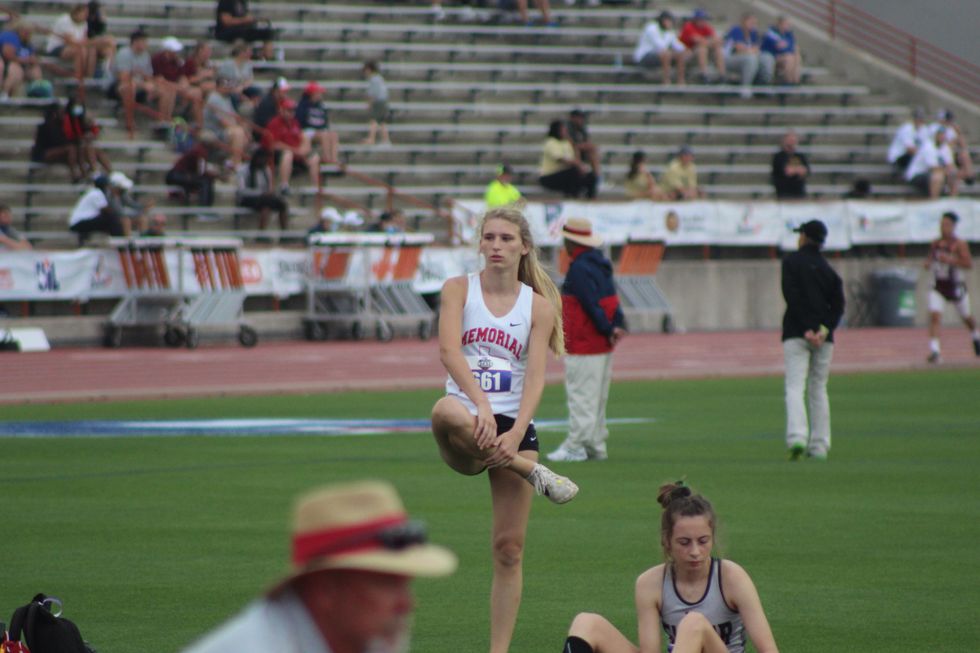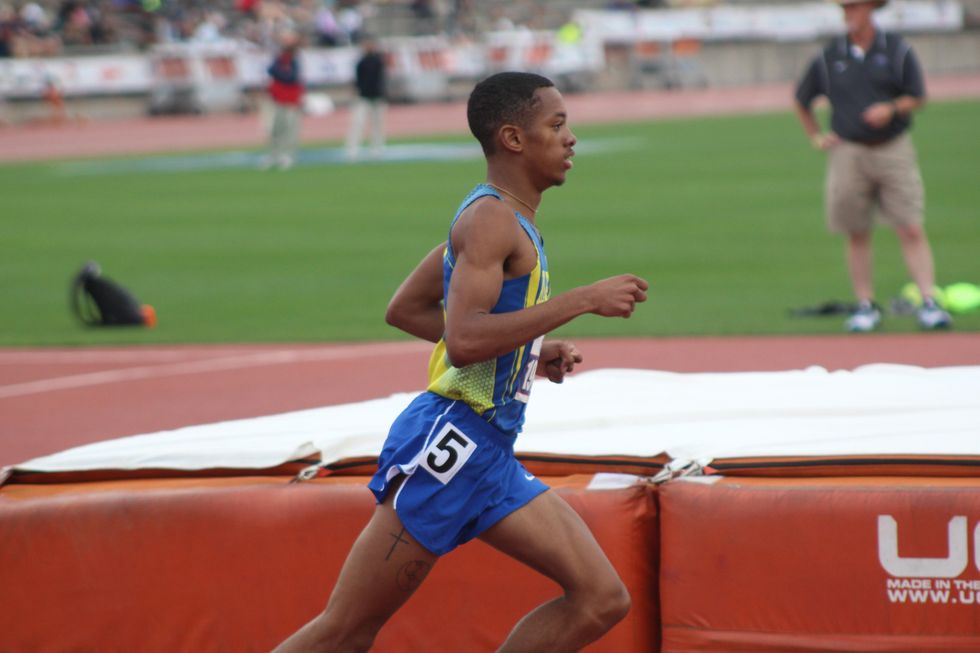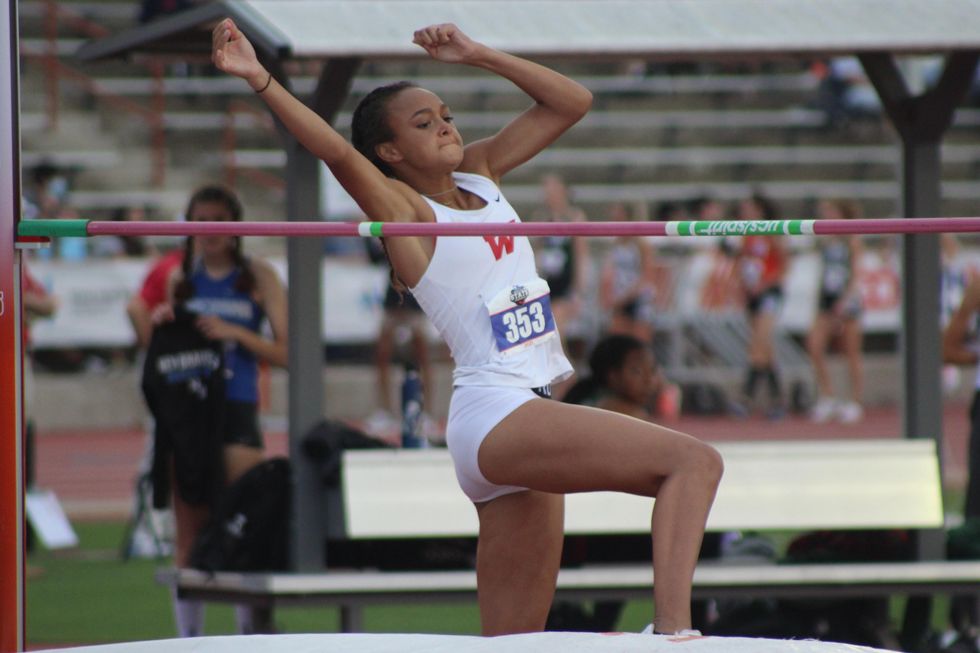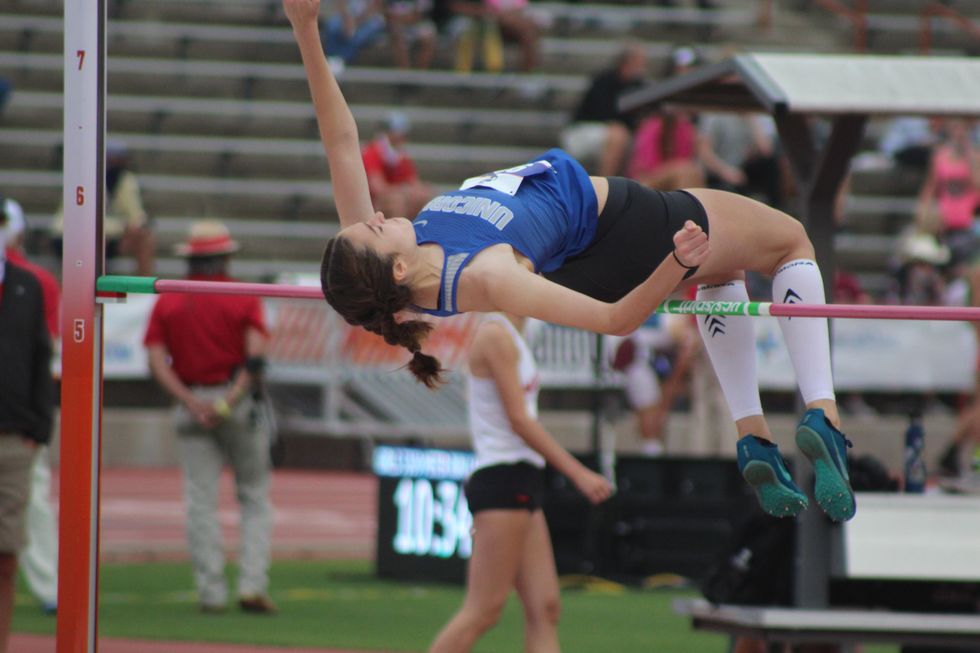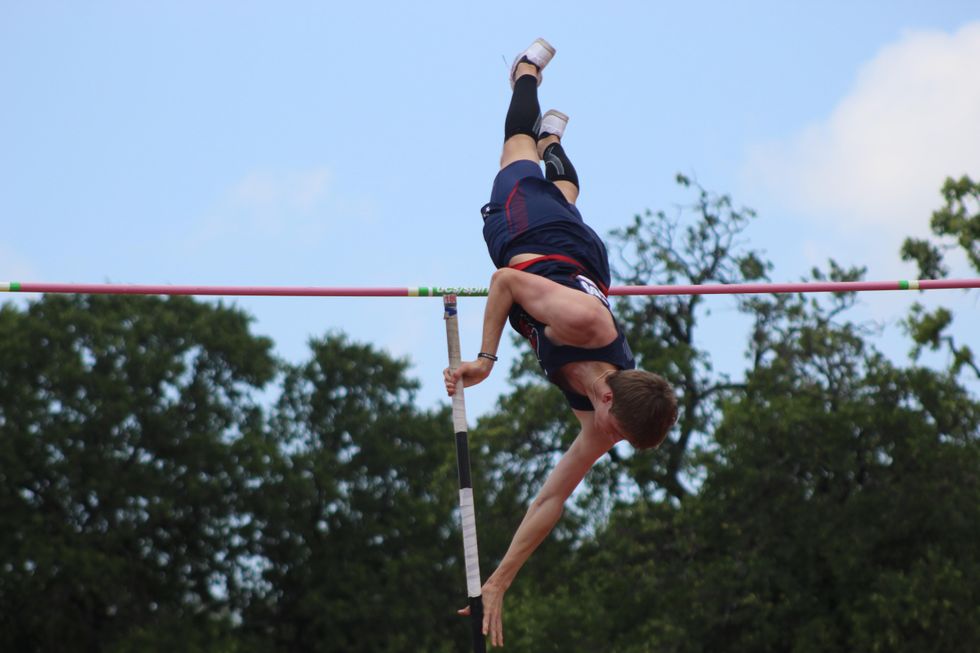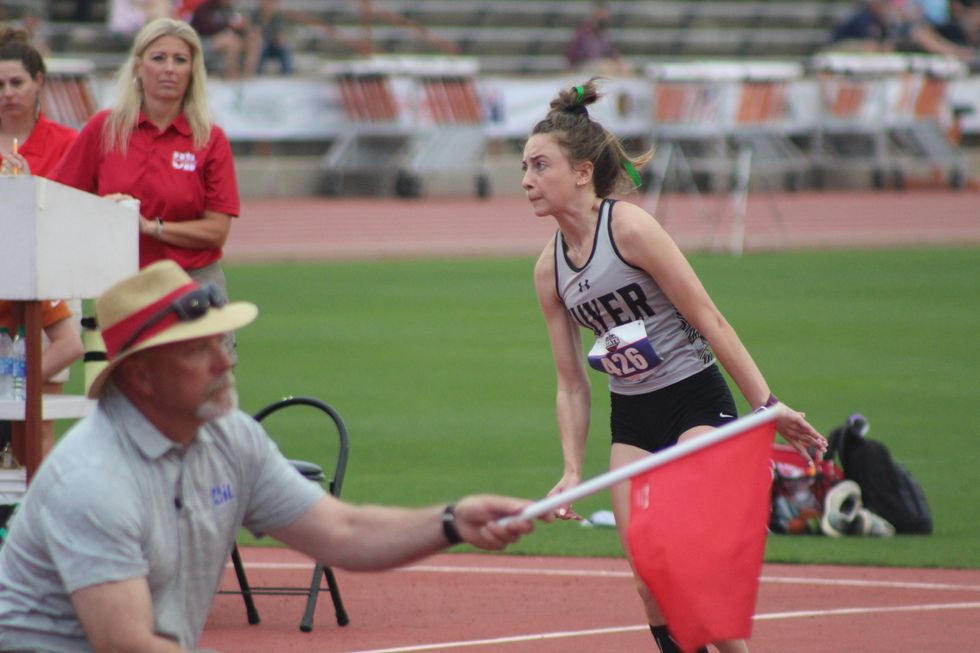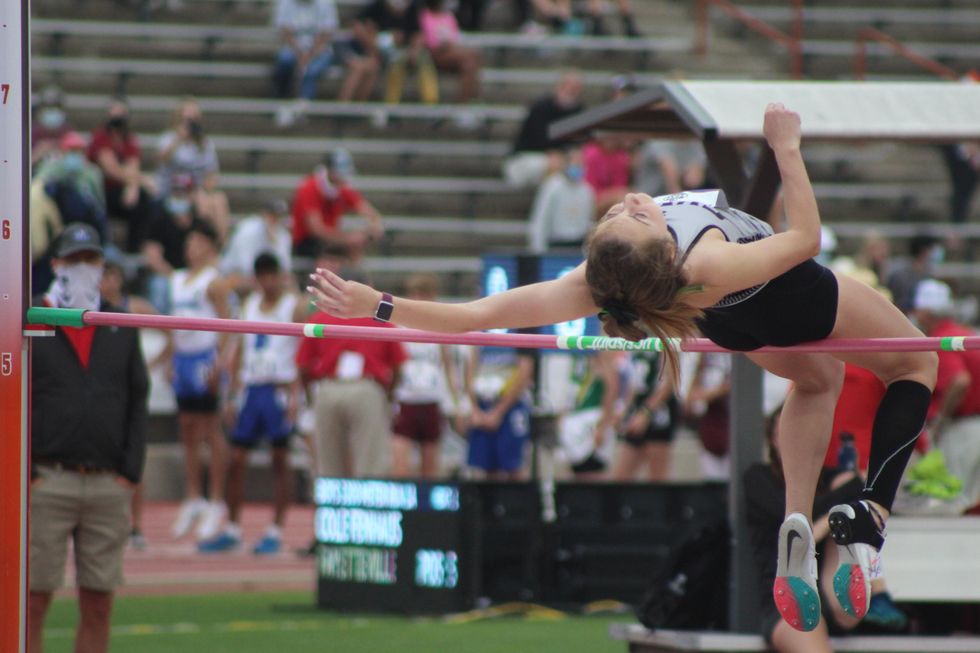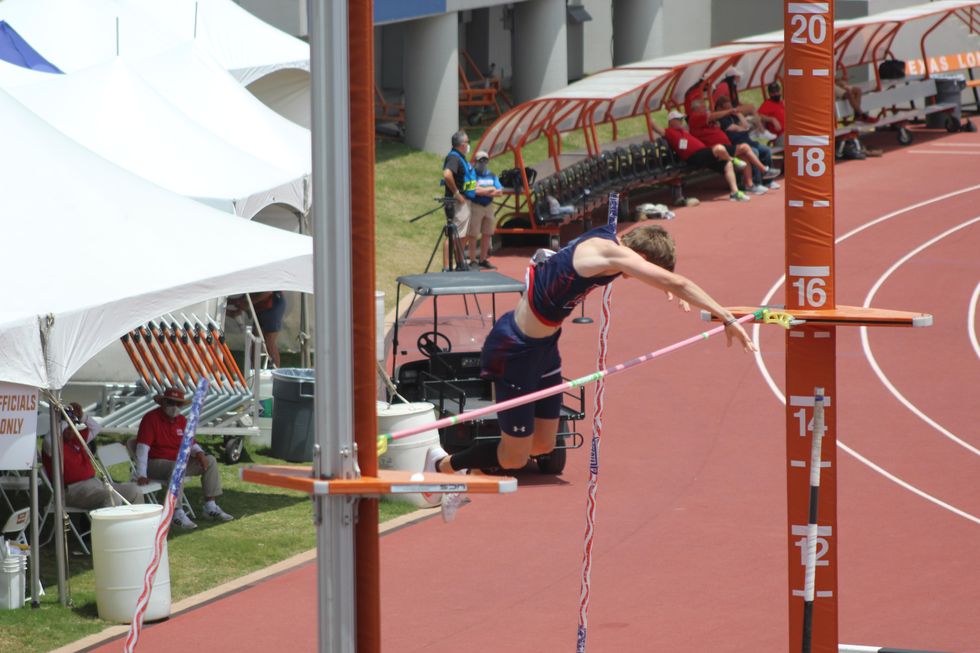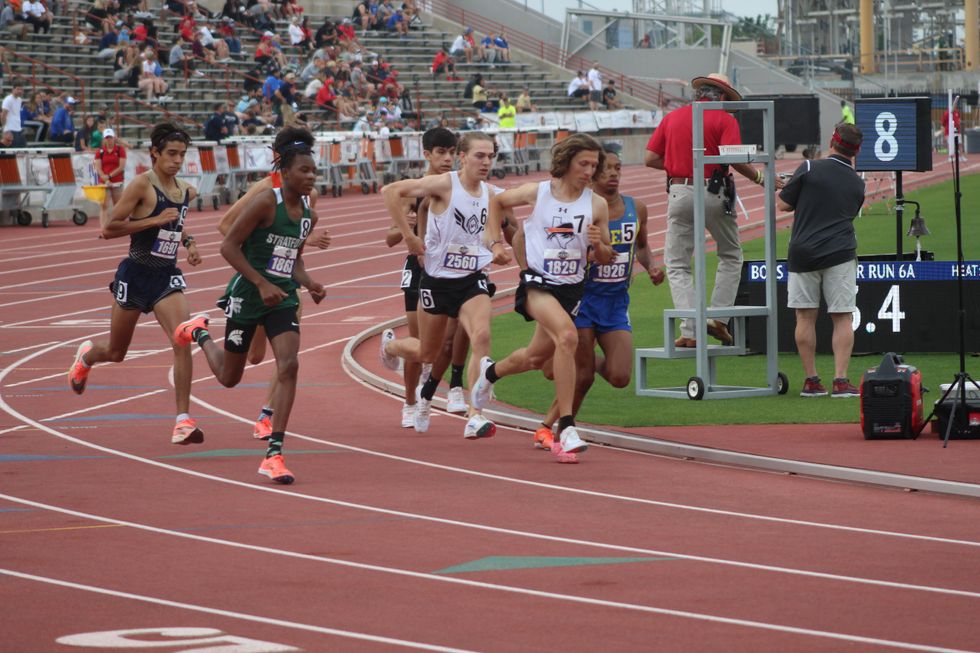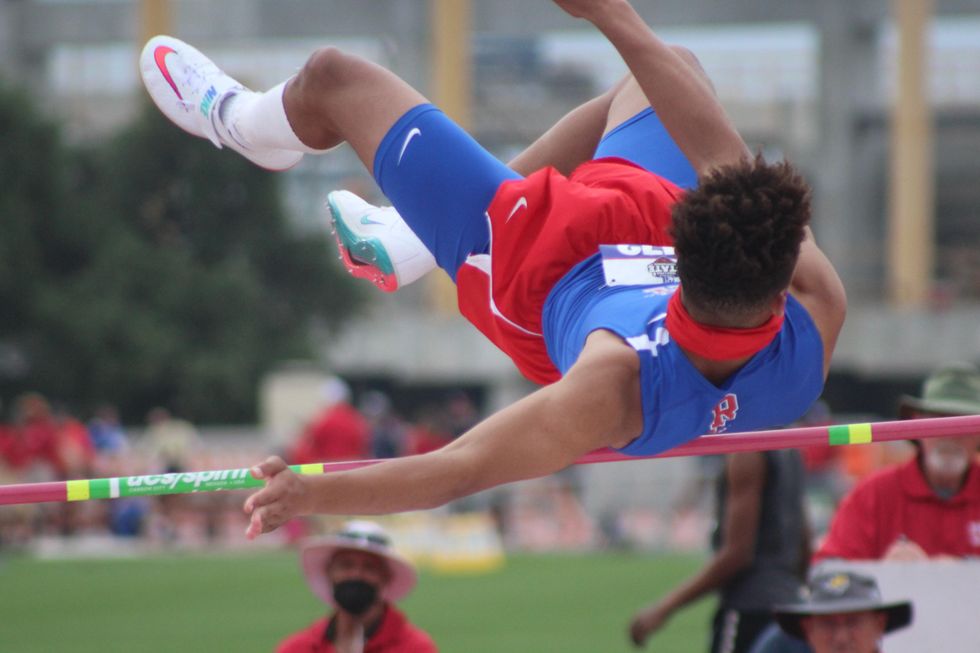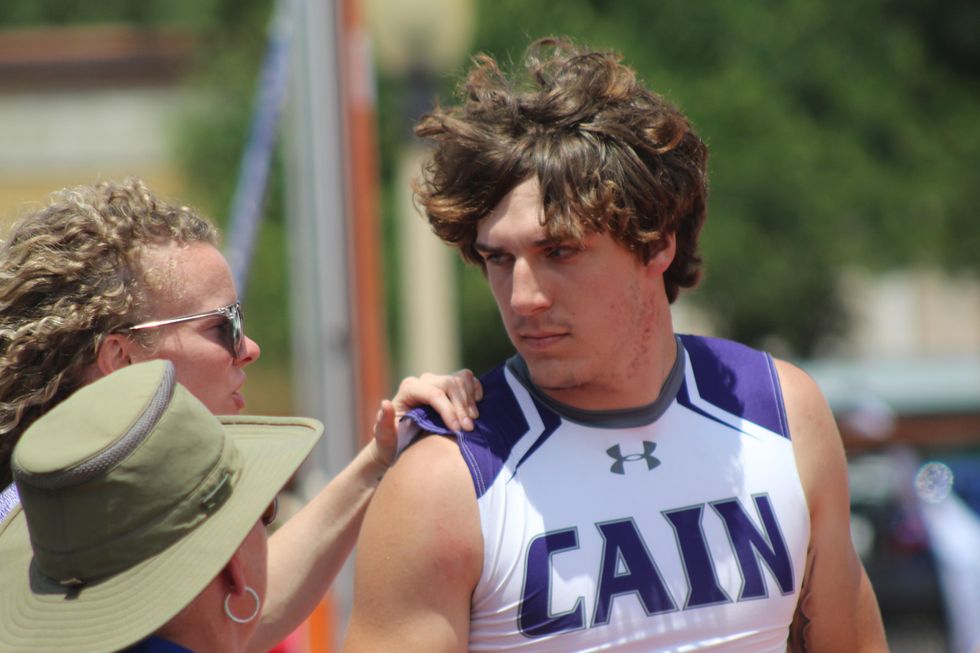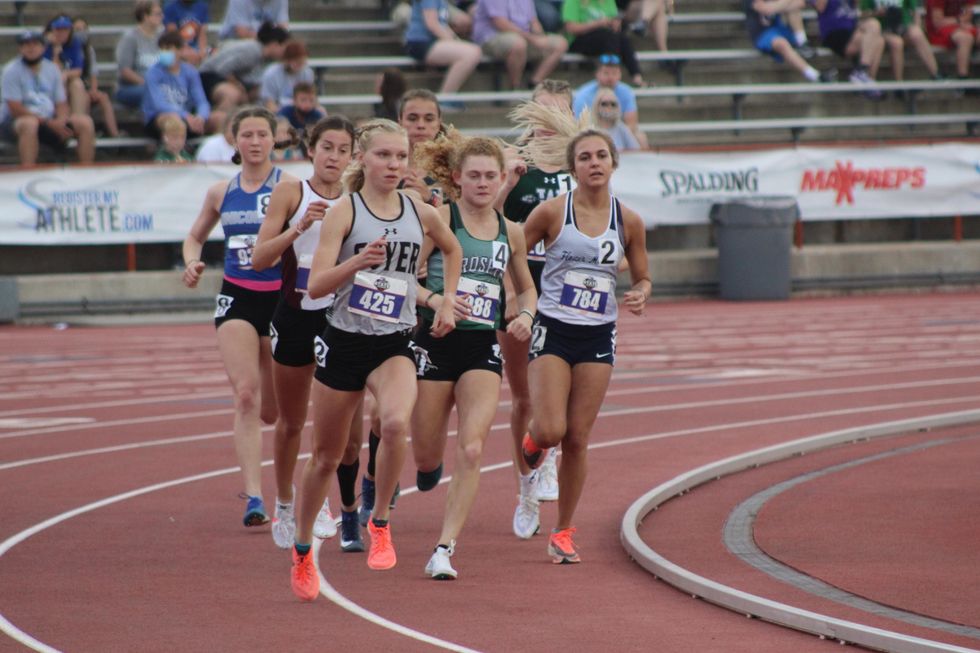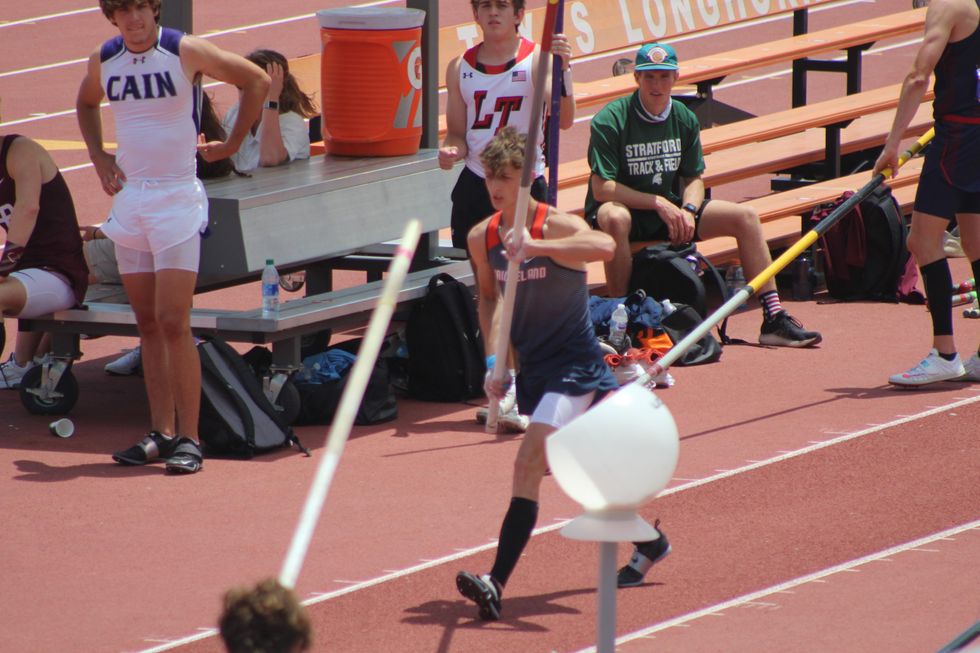 FULL RESULTS

Girls Shot Put
State Champ: Amelia Flynt, Cinco Ranch (46-5)
2nd Place: Lilly Rodel, Conroe (45-8)
3rd Place: Sophia Haberer, Northside Brandeis (44-4.25)
Boys Shot Put
State Champ: Bryce Foster, Katy Taylor (71-1)
2nd Place: Jacob Tracy, Lake Travis (63-7.50)
3rd Place: Matthew Rueff, Seven Lakes (61-2)
Girls High Jump
State Champ: Kennedy Doakes, The Woodlands (5-9)
2nd Place: Abigail Morrow, New Braunfels (5-8)
3rd Place: Claire Lowrey, Rockwall (5-8)
Boys High Jump
State Champ: Jalen Rivers, Summer Creek (6-9)
2nd Place: Turey Stoudemire, The Woodlands (6-8)
3rd Place: Anston Bryant-Kelly, San Antonio East Central (6-8)
Boys 3200M Run
State Champ: Luke Lambert, Wylie (9:13.75)
2nd Place: Alfredo Riena Corona, Haltom City Haltom (9:14.13)
3rd Place: Chris Daniels, Klein (9:14.35)
Girls 3200M Run
State Champ: Brynn Brown, Denton Guyer (9:58.77)*New State Record
2nd Place: Sophie Atkinson, Cinco Ranch (10:09.21)
3rd Place: Heidi Nielson, Cinco Ranch (10:23.14)
Girls Long Jump
State Champ: Keviah Ealy, Rockwall (19-8.25)
2nd Place: Kaitlyn Duhon, Summer Creek (19-8.25)
3rd Place: Alexis Tilford-Rutherford, George Ranch (19-7)
Boys Long Jump
State Champ: Ashton Torns, Westlake (24-1.25)
2nd Place: Jose Garcia, Harlingen (24-1)
3rd Place: Jayden Keys, Tompkins (23-11.25)

Girls Discus
State Champ: Amelia Flynt, Cinco Ranch (173-7)
2nd Place: Chrystal Herpin, Pearland Dawson (166-11)
3rd Place: Emma Sralla, Lewisville Marcus (163-10)
Boys Pole Vault
State Champ: Jack Mann, Lake Travis (16-4.75)
2nd Place: Colton Rhodes, Klein Cain (16)
3rd Place: Robert Postell, Bridgeland (15-6)