HOUSTON - Weather forecasters say Tropical Storm Chris has reached hurricane strength while moving away from the U.S. coast in the Atlantic.
At 4 p.m. CDT Tuesday, the National Weather Service in Miami said the storm was about 205 miles (330 kilometers) east-southeast of Cape Hatteras, North Carolina, with maximum sustained winds of 85 mph (137 kph). It was headed northeast at 10 mph (16 kph).
No coastal watches or warnings were in effect.
Weather officials said in a release that the storm could produce heavy surf and create life-threatening rip currents. Local officials were advised to monitor the storm's movement.
It was expected to gain strength Tuesday and Wednesday before weakening Thursday.
Chris Finally Becomes a Hurricane While Moving Away From the United States
Land Hazards
Surf: swells generated by Hurricane Chris are expected to increase and affect portions of the coasts of North Carolina and the mid-Atlantic states during the next few days. These swells could cause life-threatening surf and rip current conditions. Please consult products from your local weather office.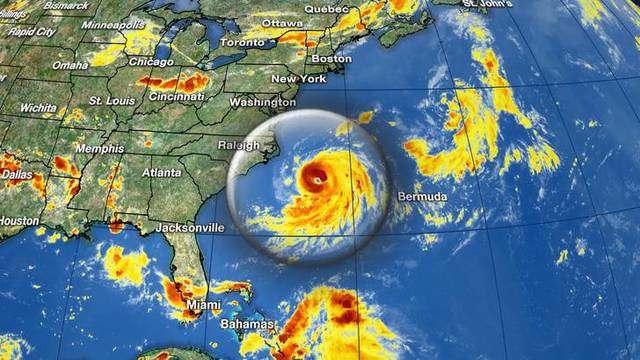 Watches and Warnings
There are no coastal watches or warnings in effect.
Interests along the coast of North Carolina and in Atlantic Canada should monitor the progress of Hurricane Chris.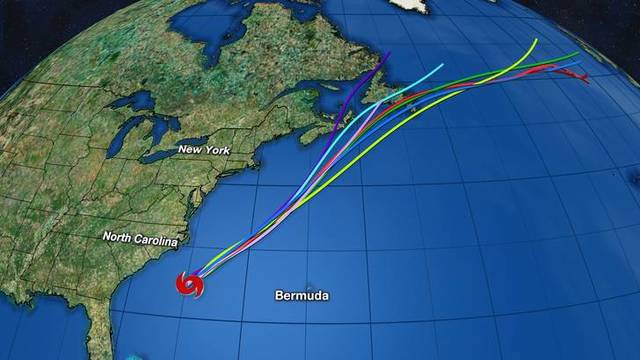 Copyright 2018 by KPRC Click2Houston. The Associated Press contributed to this report. All rights reserved. This material may not be published, broadcast, rewritten or redistributed.