There are tremendous storylines in the Class 6A Area Rounds of the Houston high school football postseason.
The Willis Wildkats have headlined the 2023 season, making history by winning district and going undefeated, so far. Coach Trent Miller will face his old boss Sam Parker, who leads a well-coached Tomball Memorial squad. Parker was the head coach at Spring High School and Miller was his offensive coordinator. What a match-up.
Can Texas-commit Trey Owens of Cy-Fair knock of the H-Town Brand -- Katy? Both have similar styles play and have met in the postseason before. Katy has dominated.
Are the Lamar Texans for real? They have dominated all season in HISD play, but face a tough opponent in Ridge Point. Yes, they beat The Woodlands, but do they have enough to take down the Panthers?
Check out our predictions of to Top 5 games in Houston and also look at the brackets in Class 6A.
...
Cy Fair Bobcats (10-1) vs Katy Tigers (10-1), 7:00 PM Friday at Cy-Fair FCU Stadium
The Bobcats came out this year with a revenge mentality after an early exit in the playoffs last year. The duo of Texas-commit QB Trey Owens (Sr.) and Rice-commit WR Owen Carter (Sr.) has been phenomenal this season and will look to have a big game. On the defensive side of the ball it will start up front with DL Landon Rink, who has been terrorizing opponents backfield all year. Rink and the Bobcats defense will need a big game to hold off the Tigers' rushing attack.
Katy is still Katy. The Tigers came into the season with a lot of questions about what the team would look like losing some key senior contributors. Those questions have been answered and the Tigers have showed the doubters that they still are a powerhouse. On offense, it starts with Texas A&M-commit OL Coen Echols in the trenches opening up holes for sophomore RB Treumaine Hill who's having a breakout year. The defense has been dominant. QB Gunner Nelson has also looked really good and will need a big game this week.
PREDICTION: Cy-Fair wins in a close, physical game 31-28.
...
Lamar Texans (11-0) vs Ridge Point Panthers (9-2), 7:00 PM Friday at Delmar Stadium
The Lamar Texans are back. The Texans have a State-or-Bust mentality and have dominated teams all year averaging at least 55.8 points per game… SPEED, SPEED, SPEED. The Texans offense is electric. QB Jordan Reeves has looked great and with the weapons of Vandy-commit WR Tristen Brown, RB Justin Howard, and TE Jadon Garza-Pender expect the offense to keep rolling. On defense, watch out for DE Andrew Hodge, LB Thomas Harrison and DB Corwin Gaines who are all having big years.
Ridge Point is coming off a big-time Round 1 win against a very good Tompkins team. The offense starts with QB Austin Carlisle, who has looked solid this year getting the ball to his playmakers - Arkansas-commit WR Ashton Bethel-Roman and WR Dane Jones. The rushing attack of the "Twix Brothers" - Wesley Drummer and Quincy Drummer - has also been a big piece of the offense. On the defensive side of the ball, watch out for Baylor-commit Mason Dossett who has four INTs on the year and DE Calvin Alexander has 11.5 sacks to make an impact.
PREDICTION: Lamar's offense keeps rolling and wins a shootout 56-42.
...
The Woodlands Highlanders (8-3) vs Klein Collins Tigers (10-1), 7:00 PM Friday at Woodforest Bank Stadium
The Highlanders have seemed to figure things out since starting the year 0-2, having three losses against three undefeated playoff teams. It all starts up front with Baylor-commit Koltin Sieracki (Sr.), TCU-commit OL Ryan Hughes (Sr.) and Army-commit Everrett Champlin, who have all played great this year. Offensive weapons RB Aden Self (Sr.), and wide-receivers Patrick Rabel (Sr.), Shane Walker (Jr.), Jackson Boelender (Jr.) and Quanell Farrakhan Jr. (Jr.) will all need big games this week. On defense, watch out for LB Cayden Clayton (Sr.) and safety Tyler Honeyman (Sr.). Wisconsin-commit QB Mabrey Mettauer is back after suffering an injury in Week 10 and will look to have big game against a very good Tigers Defense.
Klein Collins has looked solid all year with a record of 10-1 and is looking for a deep playoff run. The Tigers have stars on both sides of the ball, especially on the defense. In the trenches DL Antione Milone (Sr.) is the man in the middle and has helped free up highly-recruited LB Trent Spence (Jr.), who is having a breakout season. In the secondary, UNT-commit S Chris Gant Jr. (Sr.), has had a big year and will need a big game Friday. On offense, the duo of WKU-commit QB Tucker Parks (Sr.) and UCA-commit RB Michael Wilson (Sr.) has been really good and been a big reason to the success of the Tigers' offense. The matchup to watch will be this Collins secondary taking on a very good Highlanders receiving core.
PREDICTION: Highlanders win off a late field goal, 38-35.
...
Willis Wildkats (11-0) vs Tomball Memorial Wildcats (10-1), 7:00 PM Friday at Barton A. Yates Stadium
Willis has been dominant this Fall and played with a chip on their shoulders. After a big playoff win against Nimitz, the undefeated Wildkats look to continue their dominance against a good Tomball Memorial team. The offense starts with Florida-commit QB DJ Lagway, who is having one of the best seasons by a player in the State. Lagway will look to get the ball to his weapons — Florida-PWO WR Debraun Hampton, WR Jalen Mickens, WR Jermaine Bishop Jr., and RB Daylion Robinson (Jr.). On the defensive side of the ball, DE Joshiah Stephens, LB Brock Perry and S Imauree Holmes are all having big-time seasons. The Wildkats will need big games from them this week against a high-powered Tomball Memorial offense.
Tomball Memorial won a tough Round 1 Game against Cy Springs last week and their Round 2 matchup with Willis looks to be another tough playoff matchup. The Wildcats offense is led by QB Aidan Martin (Jr.) who has looked great this fall throwing for 28 Touchdowns on the year. Martin will be looking to get the ball to his playmakers WR Aiden Ashley (Jr.), WR Lance Martinez (Sr.), WR Lance Stockon (Sr.). The Wildcats will also need big games from the running back duo of Isaiah Nelson (Jr.) and Treveon Green (Jr.). The biggest matchup of the game is going to be this Tomball Memorial secondary of Colin Helmer (Sr.), Justin Stewart (Sr.), and Nyles Hughes (Jr.) Hold up in coverage against a very good Willis receiver group.PREDICTION: Willis Offense stays explosive and the Wildkats win in shootout, 63-56
PREDICTION: Willis Offense stays explosive and the Wildkats win in shootout, 63-56
...
Atascocita Eagles (9-2) vs Pearland Oilers (9-2), 7:00 PM Friday at The Rig Stadium
Atascocita looked really good in Round 1, bouncing back after two loses in the last two weeks of the regular season. The Eagles offense is very explosive and has been electric this year. QB Zion Brown (Sr.) is the general on the field, getting the ball to playmakers LSU-commit WR Jelani Watkins (Sr.) and WR Kyran Pate (Jr.). Up front, the Eagles OL is physical and look no further than Texas-commit Nate Kibble (Sr.) opening up holes for the dynamic running back duo of highly-recruited Tory Blaylock (Jr.) and Cardae Mack (So.). On defense, the Eagles' secondary is solid with USC-commit DB Braylon Conley (Sr.) patrolling the middle of the field.
Pearland is a team that looks to be dangerous in this year's playoffs. Pearland knocked off Dickinson in a five overtime game, which was a defensive battle. The Oilers' defense will have their hands full with an explosive Eagles offense, but the Oilers are up for the task. Defensive backs Jaiden Brown (Sr.), and Texas Tech-commit Ashton Hampton (Sr.) both have had great years and will need to continue that this week against some speedsters for Atascocita. On offense, the Oilers will have a balanced attack. The Oilers will look to lean on their rushing attack of Ladamion McDowell, who is averaging 113 YPG to help open the passing game for QB Cole Morkovsky (Sr.) to find UCA-commit WR Patrick Bridges Jr. (Sr.), who are having personal best years.
PREDICTION: Atascocita wins behind their high-flying offense, 35-21.
...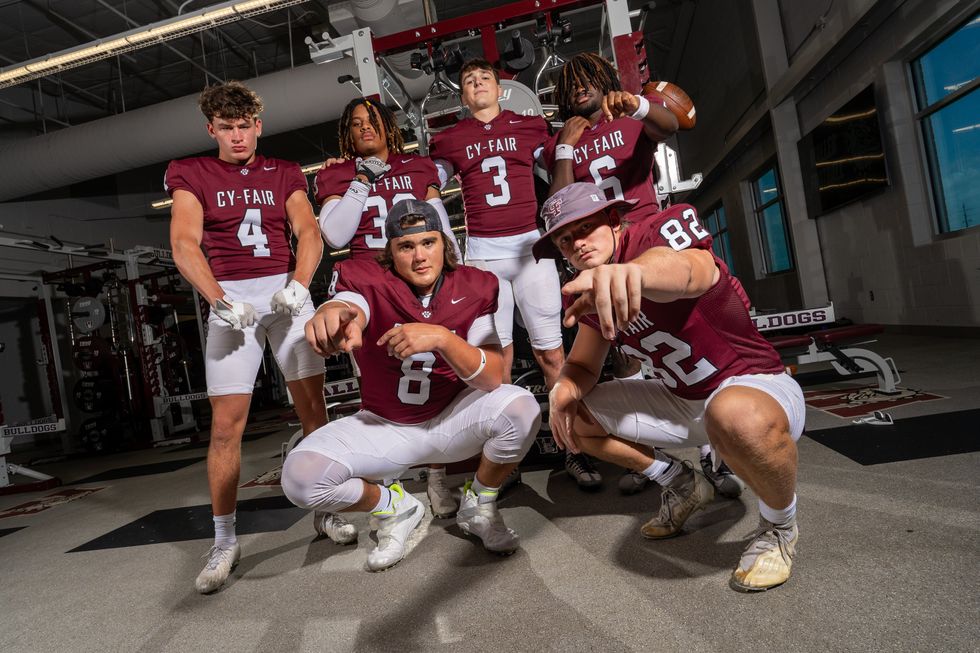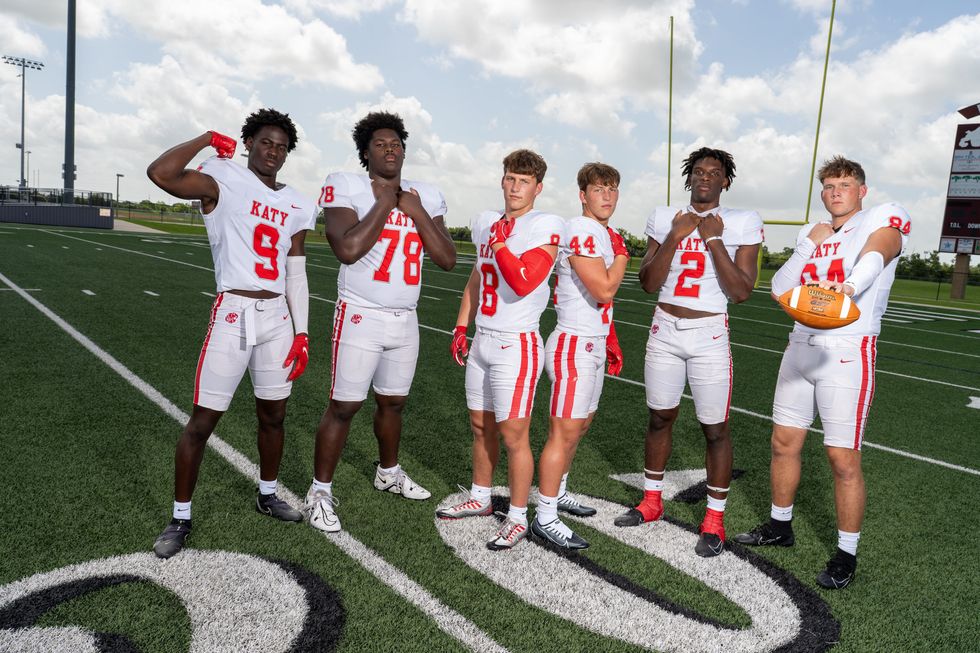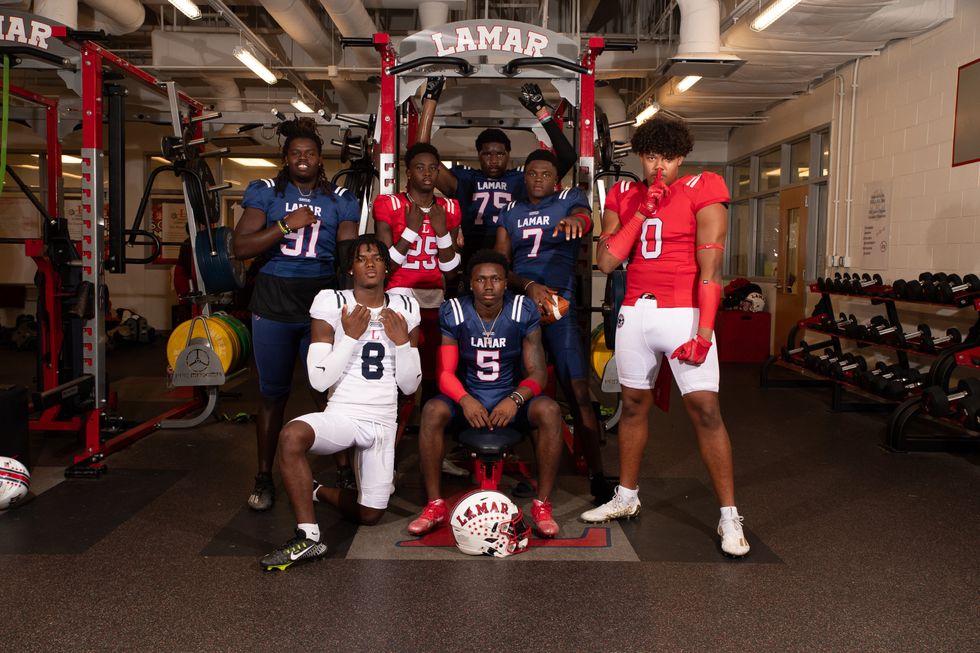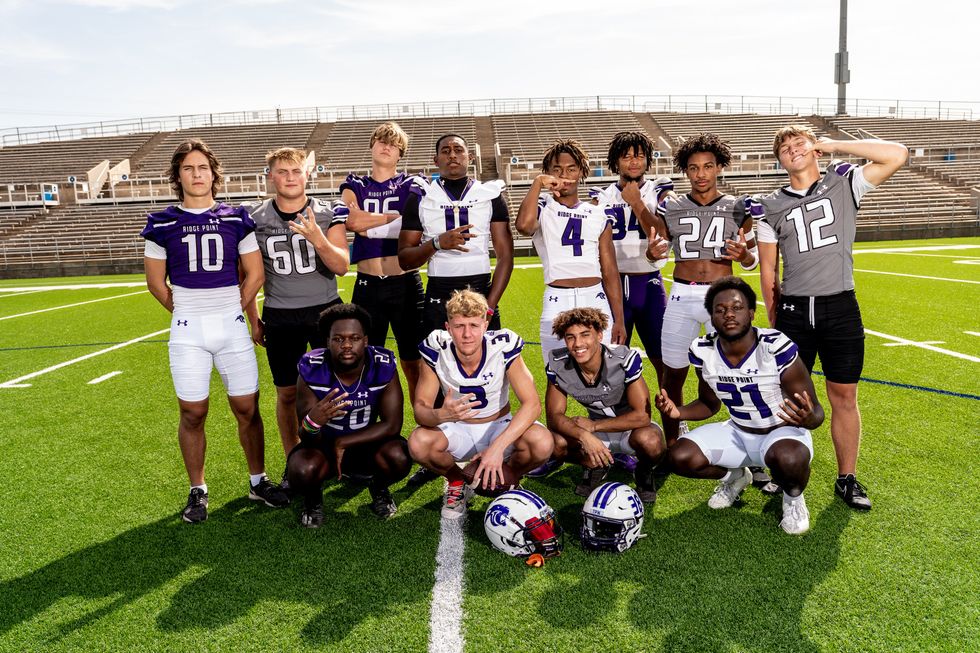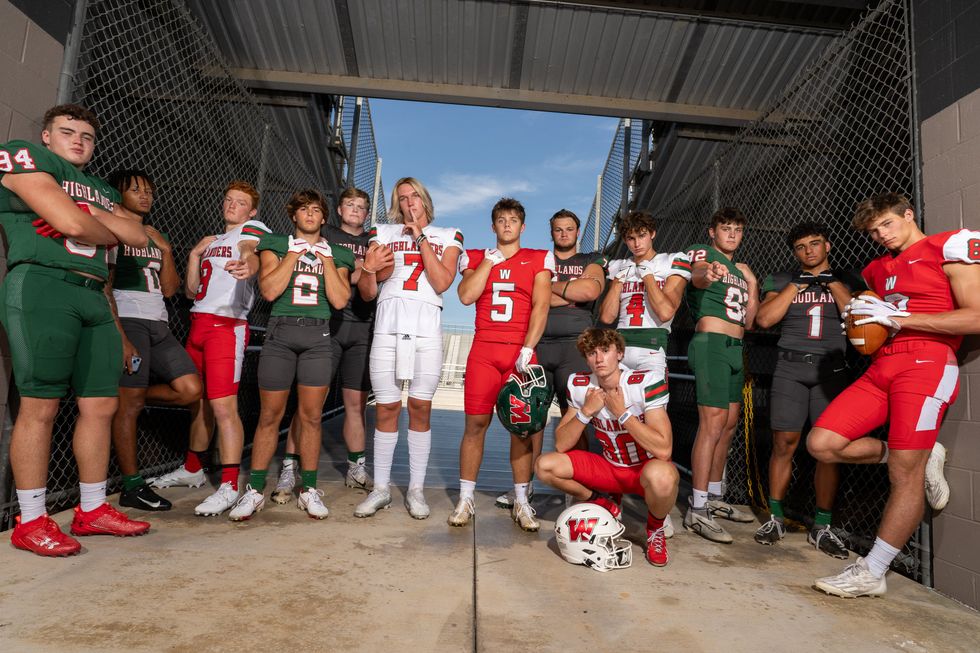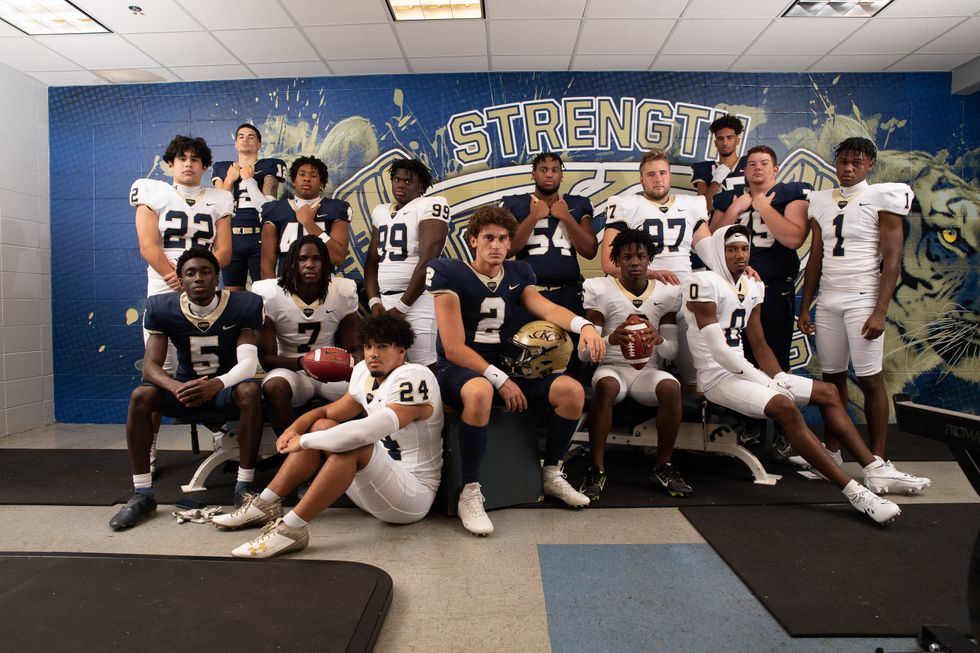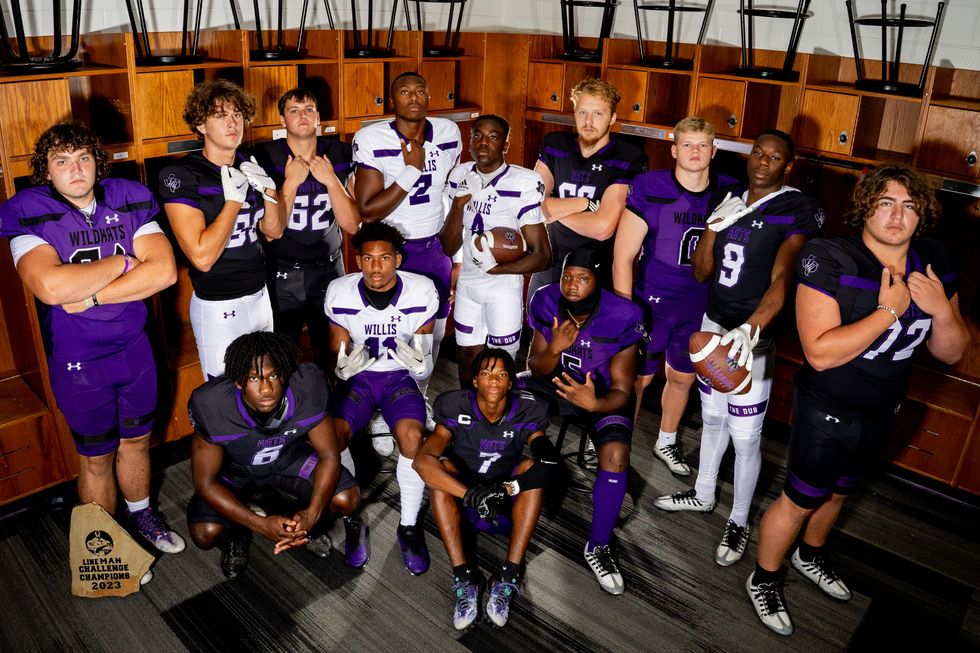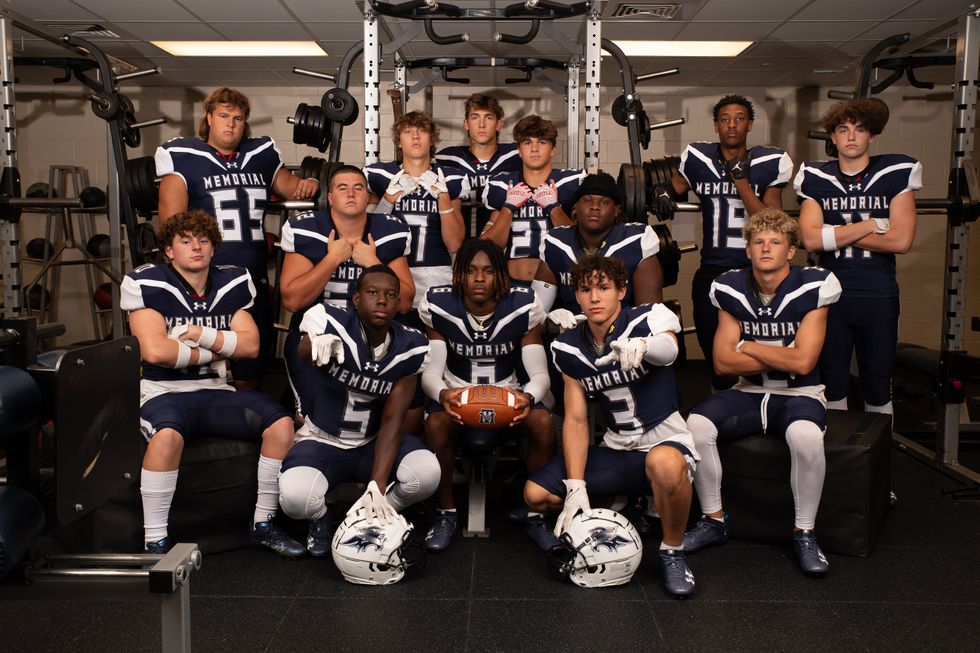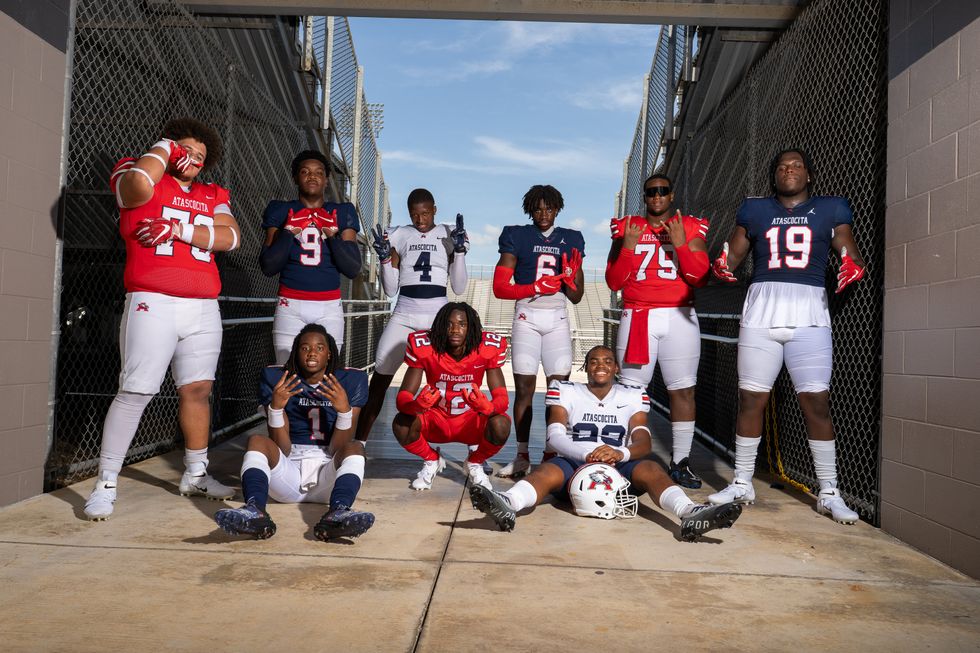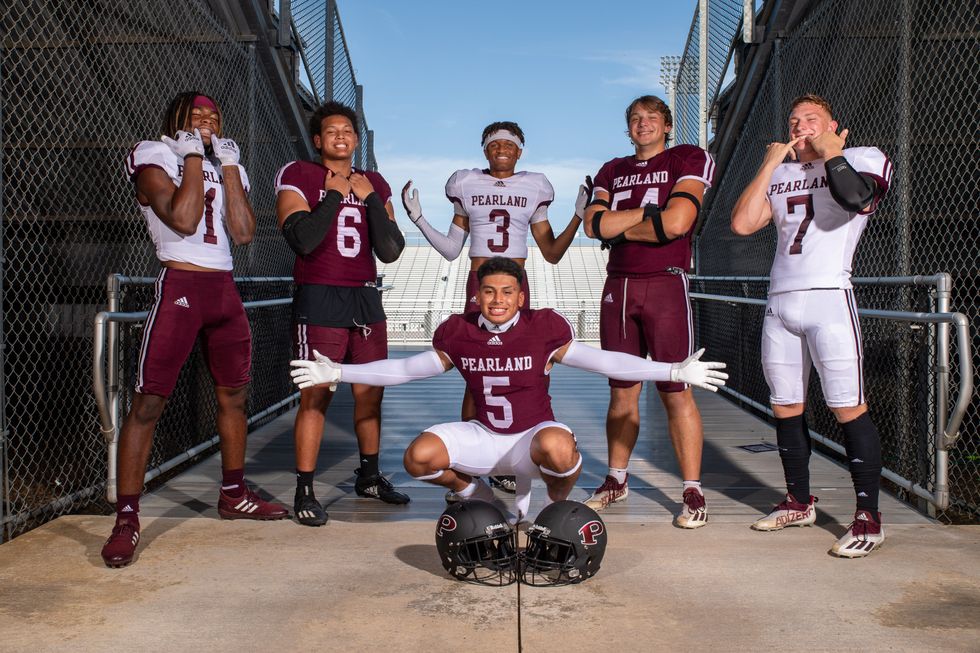 CLICK HERE FOR FULL 6A DI BRACKET