Bridge City volleyball is headed into late September with three consecutive district championships under its belt.
While the surrounding players are exceptional, it can't be a coincidence that the Cardinals began to heat up once senior Demi Carter stepped onto the court.
Carter is the reigning District 19-4A MVP for good reason. Her 6-foot-2 frame and remarkable athleticism make her a nightmare for any opponent to try to get to the ball over the net.
With the precedent she's established, it should come as no surprise that Carter has been an athlete since her early years.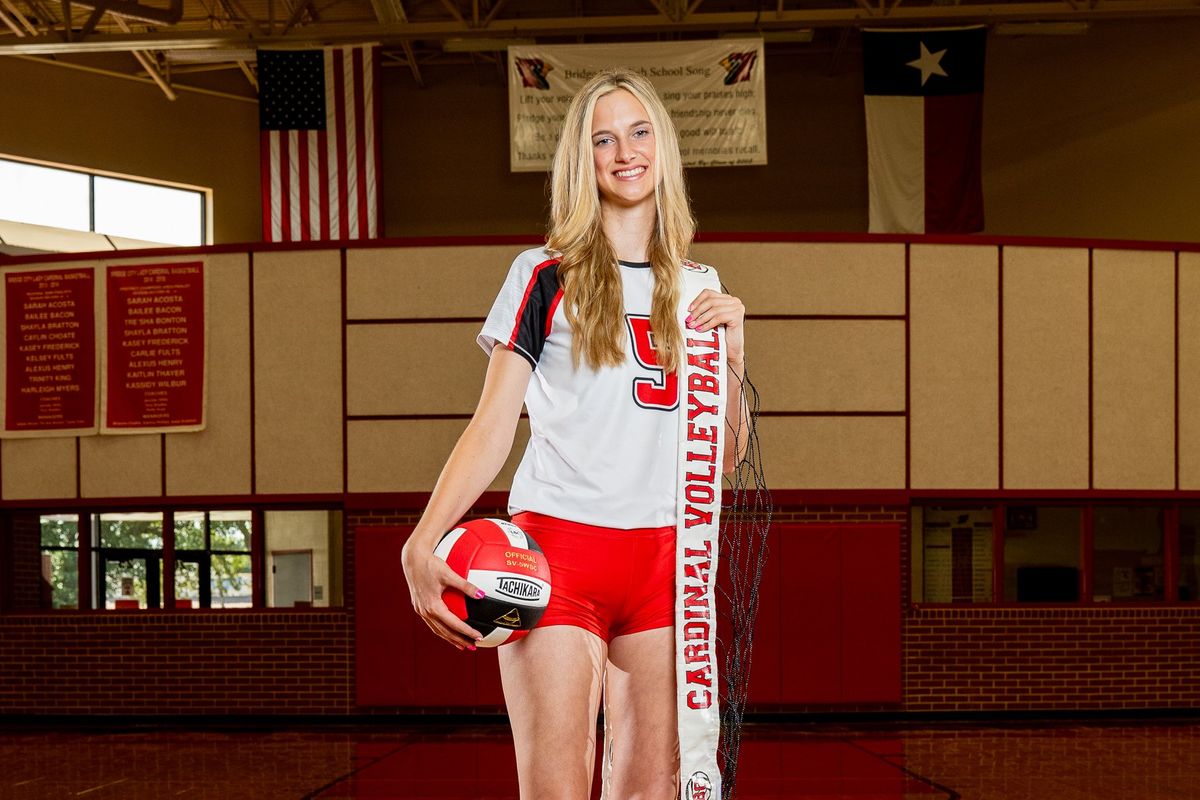 Bradley C. Collier (VYPE)
"Before volleyball, all I played was basketball," said Carter. "When I got into seventh grade I tried out for volleyball, and I realized that I really liked it. So, I moved into club that Summer and once I started playing more and got into high school, I decided that volleyball is what I wanted to pursue in college."
Mission accomplished, considering she's now committed to play for Angelo State at the conclusion of her high school career.
"I love it (Angelo State) because I want to major in Animal Science and they have a really good program," she said. "Whenever I went up there for a visit, I loved the coaches, we had a great connection, and their gym is just beautiful to play in. So, it made sense to me."
Animal Science fits Carter like a glove. She's worked with animals for the majority of her life.
When her family lived in Lumberton, they had 10 dogs before moving to Bridge City, where they currently raise Scottish Highland cows.
While she is unsure of what her future holds career-wise, she knows she wants to work with animals, hence her potential endeavor into Vet School.
However, it's not only her skill on the court that's raised eyebrows. Carter also happens to be quite the perfectionist when it comes to her schoolwork, which is why she's ranked third in her class.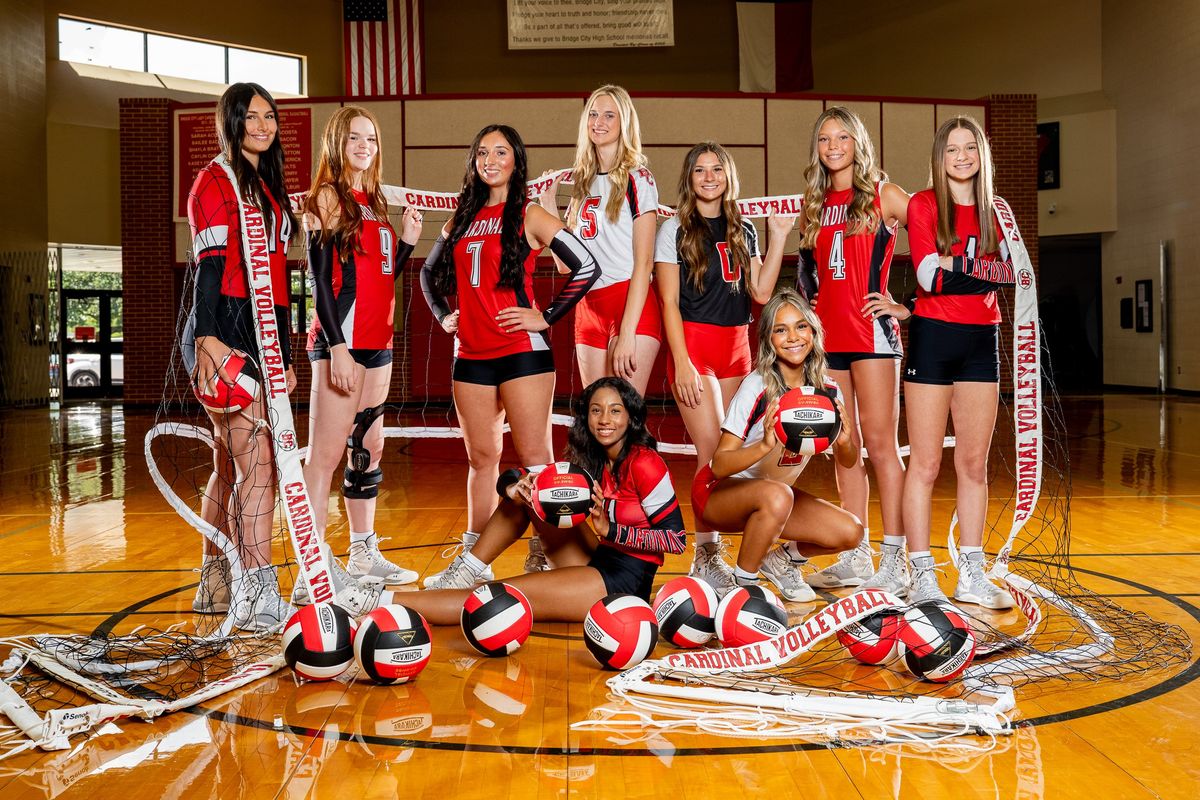 2023-24 Bridge City Cardinals VolleyballBradley C. Collier (VYPE)
"Academics are huge for me," she said. "For me, it always comes before volleyball, because if you don't have the grades you don't play. But I have pretty high expectations. If I get a 95 on a test, I'm crying (stifled laughter)."
Since she spends her free time aiding her family with raising the cattle, Carter's only other focus is perfecting her craft on the volleyball court. She has plenty of opportunity to do so in the Summer when she's with her club team -- Houston Stellar.
"I feel like my hitting has improved the most," said Carter. "Whenever I'm hitting, I've worked placing the ball at certain spots on the court instead of just swinging. My passing has gotten better as well. Since I've come here [Bridge City] and coach [Savanah] DeLuna made me a six-rotation player, I've gotten to pass in the back row, which feeds into every aspect of the game."
Expectations are high this year for the Cardinals, which means nothing has changed in the mind of Demi Carter.