It was only a matter of time before one of Crosby's premier competitors on the diamond, Ally Mooneyham, would secure her spot on a college team.
From the third-base spot, the incoming senior was the anchor for Cougars Softball in their 2023 playoff year, for which she earned first-team, all-district (17-5A) honors.
Given her repertoire, not just in Crosby but for her time spent with Texas Bombers Gold 18u, Mooneyham has finally found a place to call home once she graduates in 2024... Nicholls State University.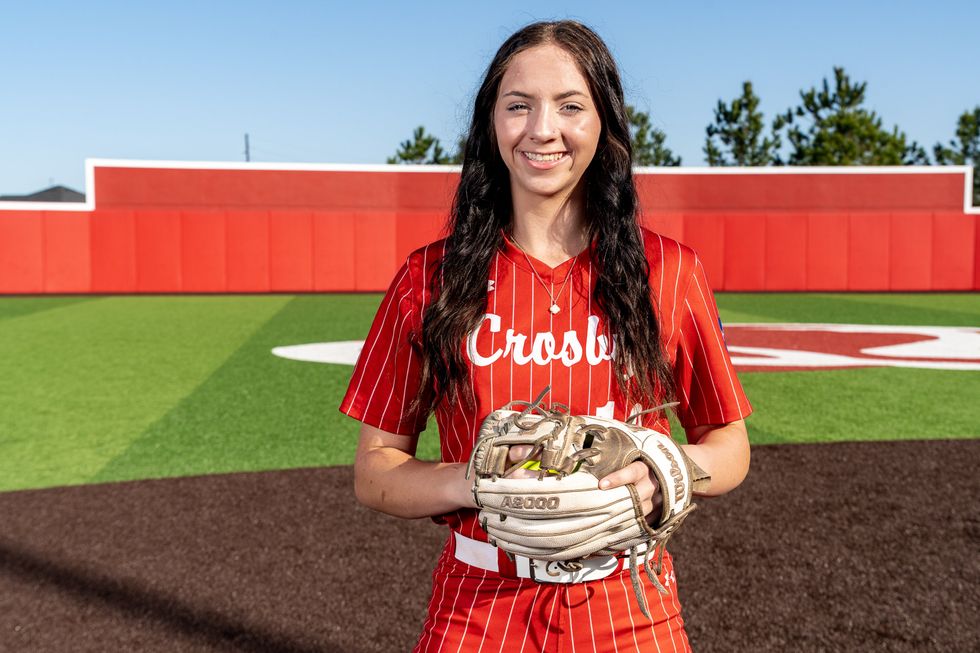 Bradley C. Collier (VYPE)
"I chose Nicholls State because I loved the campus and the softball coaches there are the best," said Mooneyham. "I got to meet some of the players and I felt very comfortable with them. I didn't feel nervous on my visit -- the girls and coaches helped with that. I also have family that lives in Monroe, so everything about it stood out to me.
Now that Mooneyham is officially committed, how does this change her outlook on the upcoming school year?
"This commitment really changes my mentality by knowing that I need to keep working hard for myself and for my team," she said. "I want people to know that I won't start giving less effort for my last year because I am committed."
Crosby's playoff run met an unfortunate end in 2023 when they were narrowly defeated by Foster in the Area Round.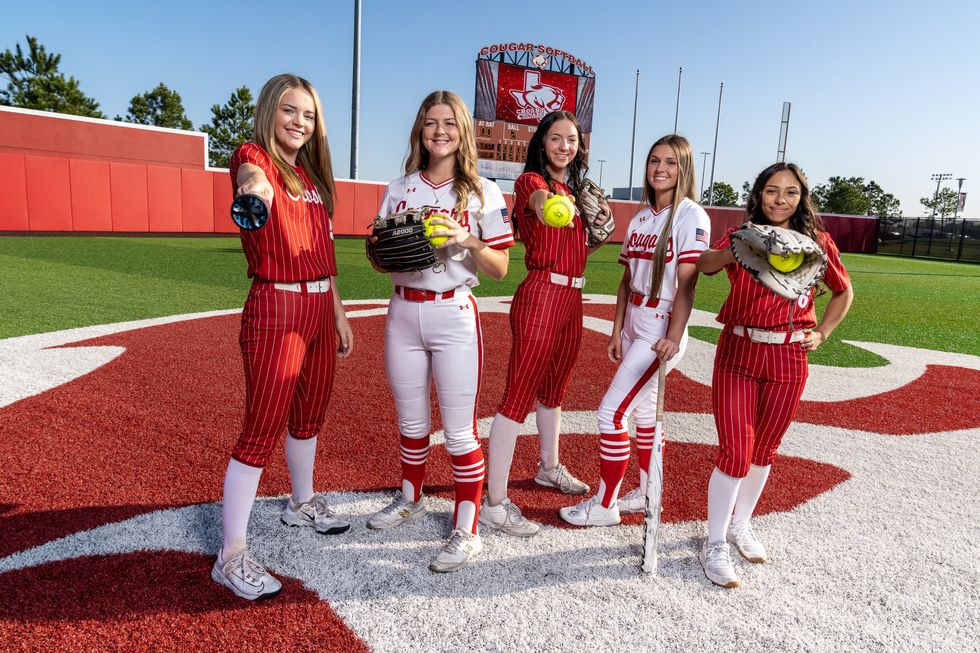 2022-23 Crosby SoftballBradley C. Collier (VYPE)
However, before she becomes a college athlete, the Nicholls State-commit will prepare to lead her fellow Cougars, one final time, in hopes of a resurgence.
"My expectations for my senior year will be for everyone to try their best," Mooneyham said. "If we are in a tough situation, I want everyone to keep fighting for the win. My responsibility will be to hold myself and my teammates accountable, so they will know that they can trust me on and off the field."