Shortly after winning their second-straight UIL state championship, Lake Creek Softball dropped another bombshell.
Following her impeccable tenure with the Lions, Michelle Rochinski ultimately decided to step away from her position as head coach of the softball program.
She had ultimately come to this decision prior to her team's 8-0 victory against Comal Canyon in the Class 5A finale.
Along with concluding her time as her daughter's coach, the knowledge of her intention makes it clear as to why all the emotions finally hit her as she walked off the field.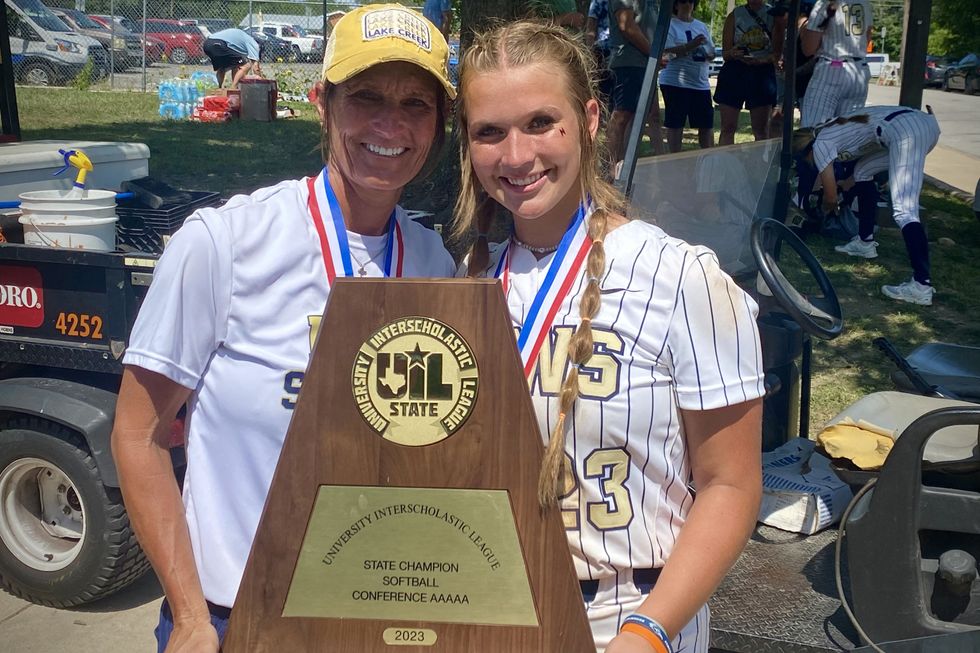 Matthew Ogle (VYPE)
"Only a few people knew that it [the championship] was my last game as the softball coach," said Rochinski. "There were several different emotions and thoughts at play when I started to tear up. But, the girls didn't know until our meeting on Monday, because I didn't want to make their moment about me. They're the ones who fight and battle on the field, and it was their time to shine."
Having started her 24-year coaching career at Klein, before moving on to Montgomery and eventually a brand-new Lake Creek school in 2018, it's easy to empathize with Rochinski's reasoning.
"It hasn't always been easy," she said. "My husband and my kids [Kalee and Cade] have been so supportive through all the ups and downs that we've gone through--the times when I'd still be in coaching mode with Kalee at home, and the long hours. We've had our heated moments, but in the long run, I wouldn't take anything back."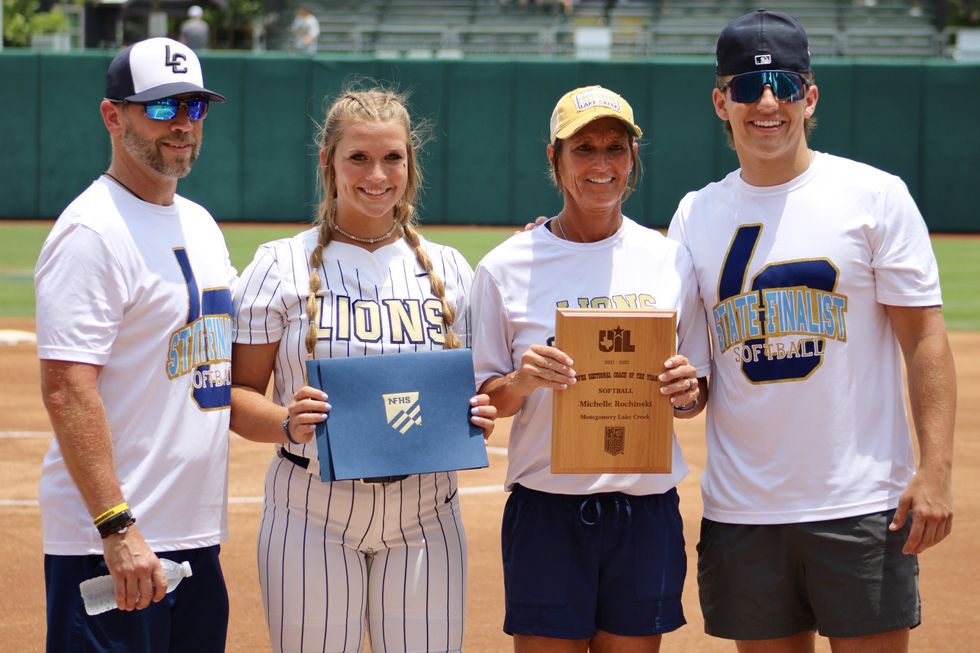 Matthew Ogle (VYPE)
To cap off her coaching career, Rochinski was recognized as the NFHS Coach of the Year minutes before the Title game which would see the Lions come out on top, yet again.
However, Rochinski will continue her career at Lake Creek, as an assistant athletic coordinator, while remaining in education and possibly some assistant coaching roles. She will now be given the opportunity to pass on her experience to other coaches.
What advice might she share?
"Well, they've got to stay strong," Rochinski said. "Things are different than they used to be twenty-something years ago, but we ultimately do this for the kids. So, we always have to keep that in mind. Even though parents may not think that we're right, we're in it to do what's best for the kids and the programs."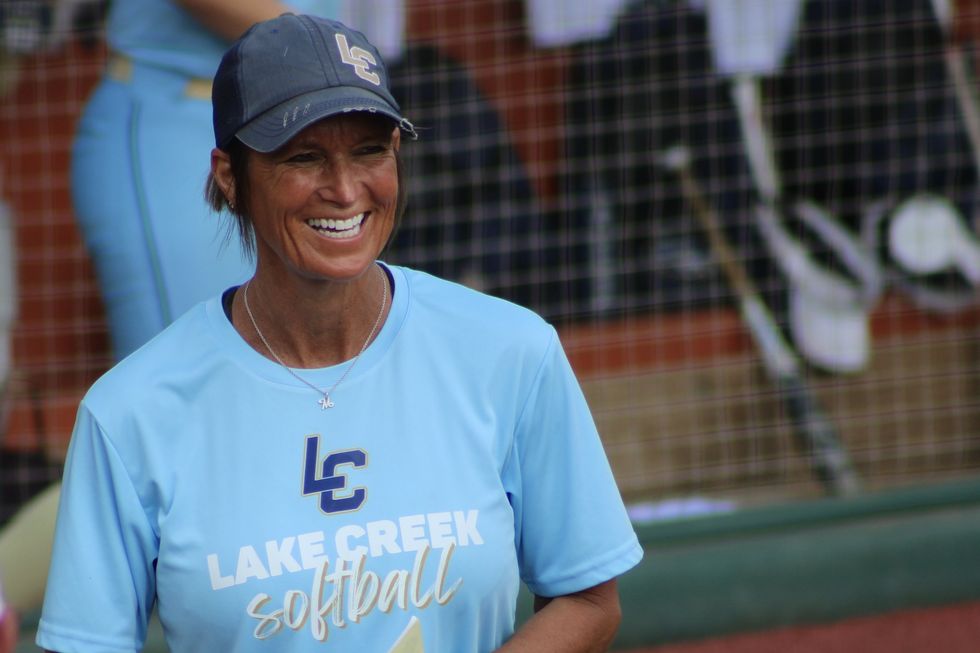 Matthew Ogle (VYPE)
Back-to-back championships, a record of 138-4 over the past four years, and an array of collegiate athletes--Michelle Rochinski will go down as a coaching legend.
Now, it's time for her to move on to the next phase of her career.
"I don't think Lake Creek is done, softball-wise," said Rochinski. "They're still going to be a great team. I'm looking forward to being able to sit in the stands and cheer them on. When I dropped the news to them, I let them know that I'm going to be their biggest fan."
"It's going to be hard for a little bit. But, I think I've made the right decision and I just think it's time."