And just like that we're down to the final two weekends of the Texas high school football season. The 6A tripleheader at Globe Life Park had a lot of big names coming in but only one really delivered - and not the one everyone expected - and then an OT thriller out at McKinney sets up all the State Semifinals.
Let's run through them, shall we.

---
Quinn Ewers Career Day Powers Southlake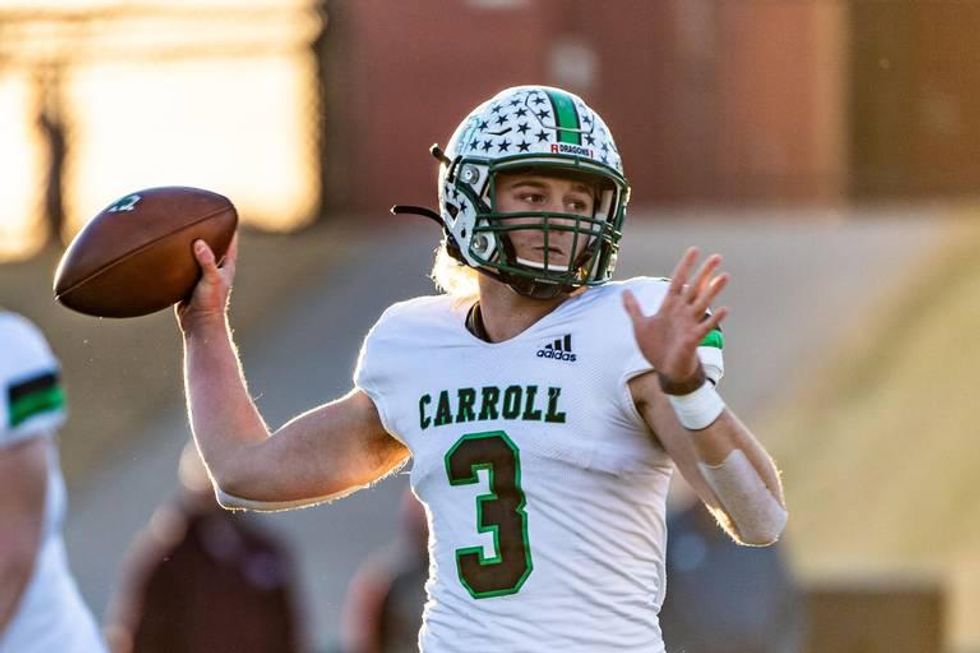 Southlake Carroll 59, Euless Trinity 35
It was the Quinn Ewers show for Southlake as he started the game completing his first 15 passes and ended the day with a career-best 450 yards and 6 touchdowns.
A week after a rough outing back from injury, Ewers looked every bit of the nation's No. 1 quarterback for 2022, as he picked apart the Trinity secondary all game long.
Ewers completed 35 of his 39 pass attempts as Southlake dominated Trinity from the jump.

Southlake scored on 9 of its 10 meaningful possessions to get back to the state semifinals for the first time since 2011.
With Ewers' career day, Brady Boyd also had a career day with 17 receptions for 261 yards and 4 touchdowns. And not to be outdone, Landon Samson added 13 receptions for 137 yards and 2 scores.
Southlake meets up with Duncanville for the third straight postseason.
Cedar Hill Escapes with OT Win Over Heath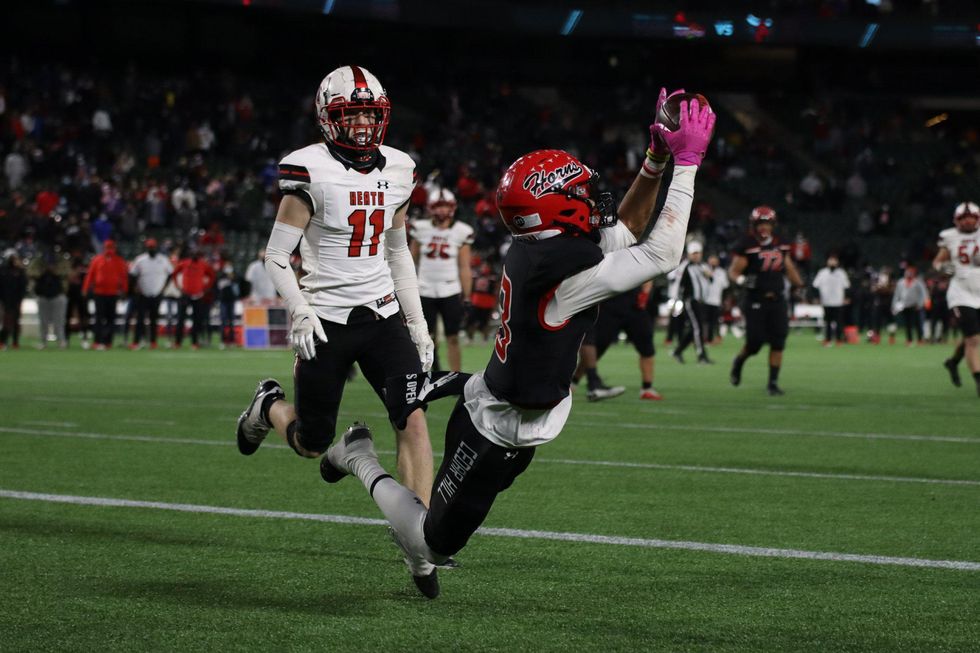 Cedar Hill 27, Rockwall-Heath 24
If everything could go wrong for Cedar Hill on offense, it pretty much did. Despite coughing up the ball twice and missing an opening-drive FG attempt, it was able to pull out a gritty, hard-fought game over Rockwall-Heath to advance to the state semifinals.
Cedar Hill's defense did well to limit one of the most potent offenses in the area to half of its normal scoring average, which was missing its stud running back Zach Evans.
Cedar Hill had three opportunities in the fourth quarter with the game tied at 21 to end it in regulation. The first two times, Kaidon Salter put the ball right onto the receivers who could not hang on for the game-winning touchdown. The third attempt was batted down to force overtime.
Rockwall-Heath had to settle for the FG on its first overtime possession. Then on Cedar Hill's lone OT drive, this happened:

It was the only lead Cedar Hill had in the game that was back and forth throughout the entire contest. With the win, Cedar Hill is in the semifinals and will play Denton Guyer in at 1 p.m. Saturday at McKinney ISD Stadium.
Denton Guyer won in 3 overtimes in a 5-6A rematch with Prosper, once again on the legs of Eli Stowers.

Duncanville Dismantles DeSoto in Rivalry Clash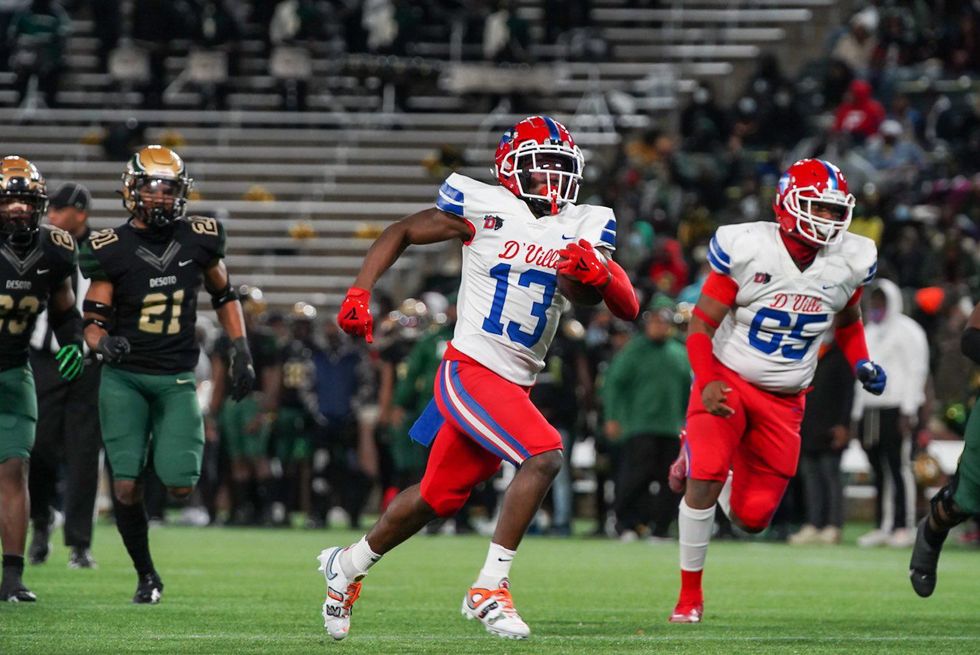 Duncanville 56, DeSoto 28

The 11-6A tussle we missed out on this season finally happened with the 6A Division I Region I championship up for grabs. And it was pretty much over as soon as it began, thanks in large part to Roderick Daniels' big day with 8 catches for 267 yards.
Duncanville jumped out to an early, big lead on DeSoto and basically took the air out of the stadium for the rest of the way.
DeSoto scored two straight times in the third quarter to make things interesting, but it was too much Duncanville, which sacked DeSoto quarterbacks seven times and had nearly a dozen tackles for losses.
Even when things would look to be going DeSoto's way, things like the video above would happen.
In the end, Duncanville is making its third straight state semifinal appearance - a showdown with Southlake Carroll.