Welcome to a new VYPE feature for the 2020 football season - VYPE Helmet Stickers! Every week, VYPE will scour the stat sheets of the previous week and find the top performers.

Class 4A teams and down just finished Week 4 of the season this past weekend. Who earned a VYPE Helmet Sticker this week?
Previous VYPE Helmet Sticker Winners
Week 1 (Aug. 27-29)
Week 2 (Sept. 3-5)
Week 3 (Sept. 10-12)
Blaze Dabelgott - Sweeny 
Sweeny got into the win column last week for the first time in 2020. The Bulldogs defeated Hempstead 56-38 to improve to 1-3 on the 2020 season. There were some awesome offensive performances in this game but let's hand a VYPE Helmet Sticker out to a defensive player. Blaze Dabelgott was a handful for Hempstead. The senior finished with 12 tackles, all solo, three tackles for loss and also caused a fumble. What a performance for him. Through four games played this season, Dabelgott is tied for the team lead in tackles with 32 but leads the defensive unit with five tackles for loss. Thirty-one of his 32 tackles have been solo, which is ultra-impressive.
Johntre Davis - El Campo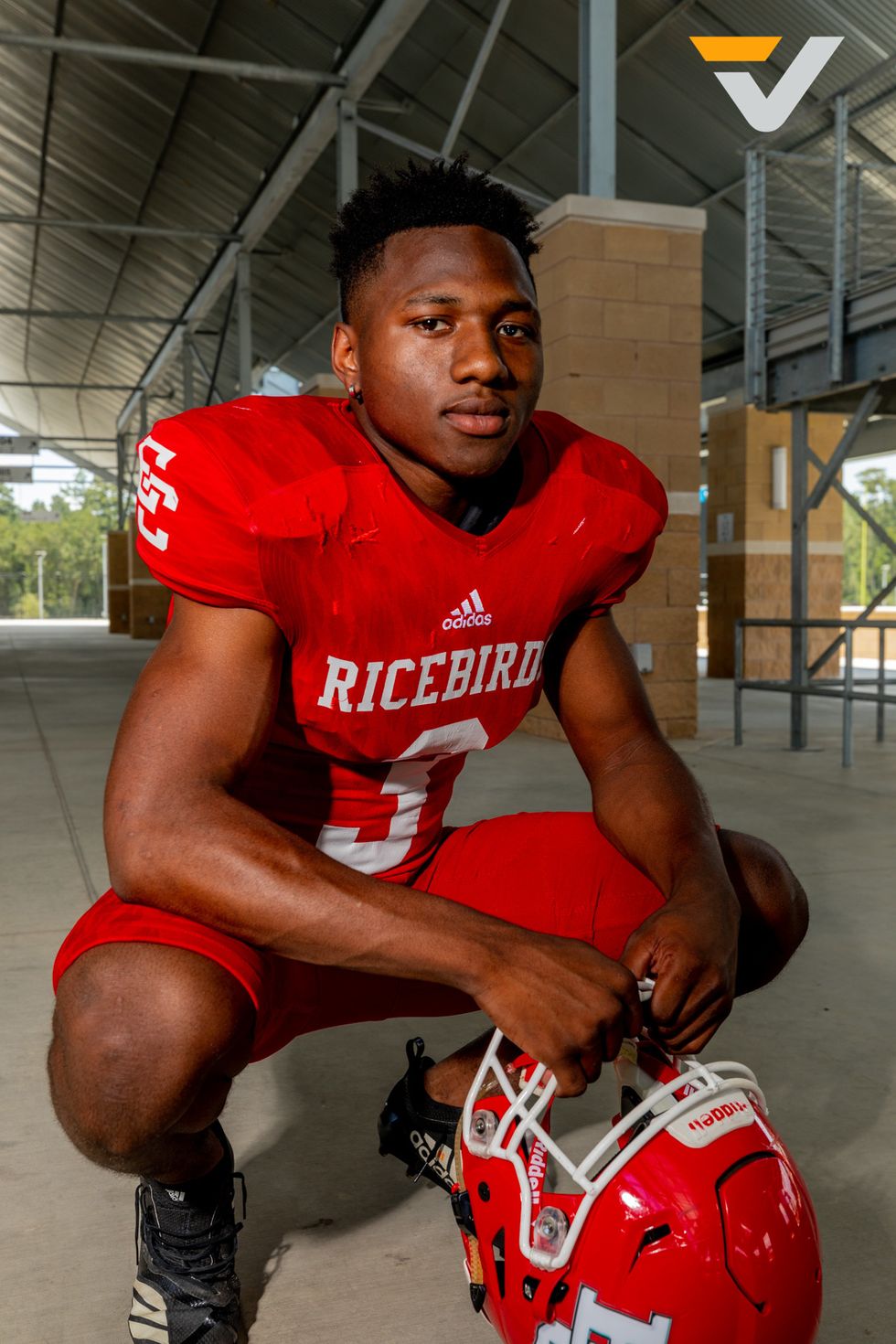 El Campo could have one of the most potent backfields in the City of Houston at any classification. That's no joke. Johntre Davis is the leader of the pack and showed off his skills in a 55-35 victory over Wharton last week. Davis rushed for an impressive 221 yards and two scores on 16 carries. His longest run of the game was for 62 yards. The Rice Birds are 2-1 on the season and through those three games, Davis has amassed 400 yards on 37 carries with four touchdowns. Impressive running by him thus far. Definitely a VYPE Helmet Sticker performance.