Meeting for the second time this season, Flower Mound softball and Prosper softball are set to face off in a UIL Class 6A Region 1 Regional Finals. With everything on the line, let's take a look at what it took for each team to get to this point.
---
Flower Mound (34-3-1)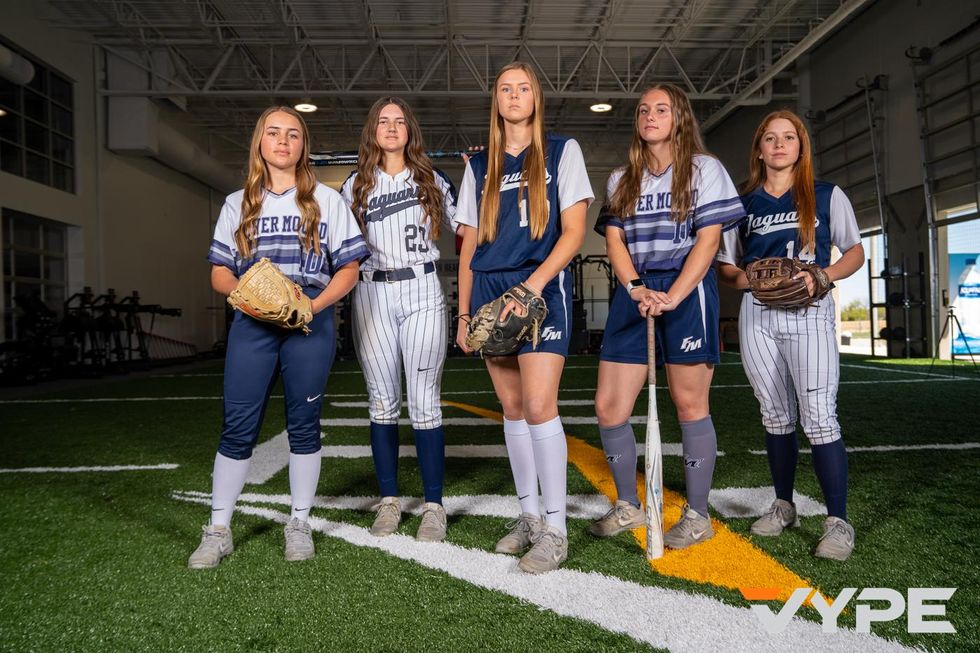 Flower Mound Softball players pose at the 2021 VYPE DFW baseball/softball photoshoot Bradley Collier
The Flower Mound Lady Jaguars have posted an incredible season en route to a first-place finish in their district and a steady playoff run. The Lady Jaguars have proven their defensive dominance while holding their opponents to a total of 71 runs on the season.

While their defense has remained a force to be reckoned with, their bats have been ablaze. The Lady Jags have posted 233 runs on the season - 162 more than their opponents. With the combination of a dominant defense and an in-tune batting lineup, Flower Mound has a 91% win percentage making the Lady Jags a strong favorite going into the regional finals.
Last week, Flower Mound defeated Southlake Carroll in a one-game playoff game in the Regional Semi-Finals. The Lady Jags held the Lady Dragons to a scoreless game as Flower Mound tallied 12 runs to advance.
Prosper (29-3-1)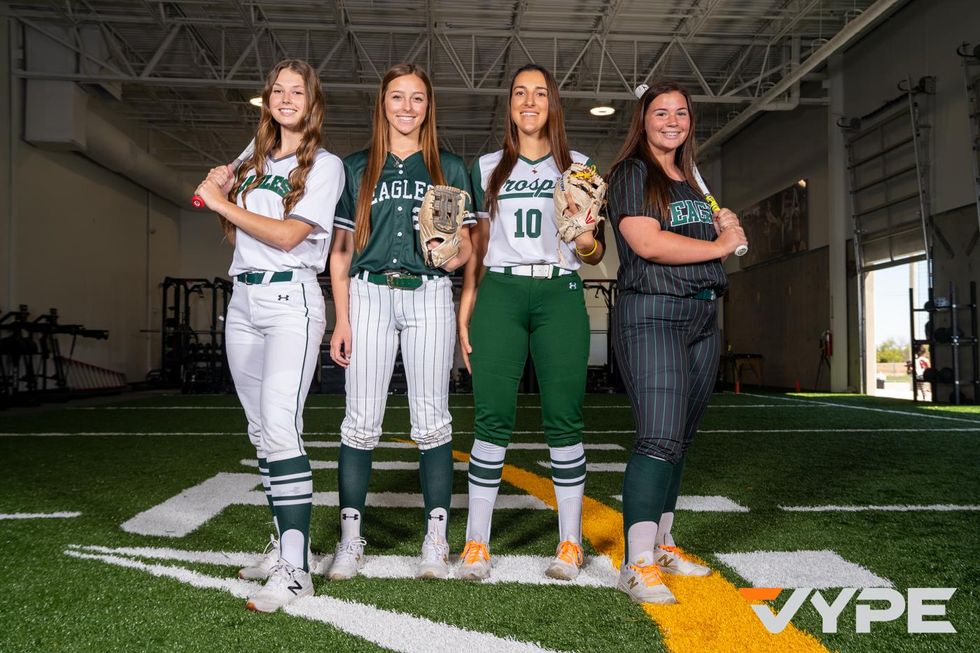 Prosper Softball players pose at the 2021 VYPE DFW baseball/softball photoshoot Bradley Collier
The Prosper Lady Eagles have shown their resiliency while posting a 10-2 district record to place second-place in their district. Another proven defensive force, the Lady Eagles have held their opponents to only 69 runs while scoring 271 runs themselves on the season - 202 more than their opponents.

Although Prosper has a handful of losses in their record this season, after each loss the team has shown how well they can regroup and be stronger than ever. Prosper has posted huge wins over the likes of Denton Braswell, McKinney, McKinney Boyd, and more en route to the playoffs.
After sweeping Fort Worth Boswell in two games last week (6-1, 3-0), the Lady Eagles enter the Regional Finals on a 14 game win streak. The high of the current win streak might be enough to fuel Prosper's fire to advance to the state championship game.
History
Earlier in the season, Prosper and Flower Mound met up in a non-district matchup. Prosper put three quick runs on the board and kept Flower Mound scoreless through the first three innings. Despite a valiant comeback effort, Prosper was able to hold Flower Mound to only three runs before winning 9-3.
The first game of the Regional Finals series is set to begin at 7:30 pm Wednesday at Flower Mound.
For all the ways you love to play, Academy Sports and Outdoors makes it easier than ever to gear up and have fun out there! Get free shipping on your favorite brands at academy.com or get free curbside or in-store pick-up at your Academy store.
Gear up this Spring at Academy Sports and Outdoors.