The Georgetown Eagles are flying high this season. Under the direction of Coach David Canfield the Eagles have advanced to the second round of the UIL 5A Basketball Playoffs.
The Eagles won a share of the 25-5A District Title posting a 20-7 overall record and went 10-2 in League play. "I'm just so proud of this team," said Canfield. "We have had some tough losses this year but it's been good for us to learn to play through those tough games. Each game we learn and grow from each game."
---
This season has been challenging to navigate through, between Covid-19 and last week's snowpocalypse that ravaged the state, but Canfield is proud of the way his guys have handled adversity. "I told our team at the beginning of the year that we will have to make sacrifices this season. We have a lot of seniors so they set the example for everyone else and the team handled everything really well."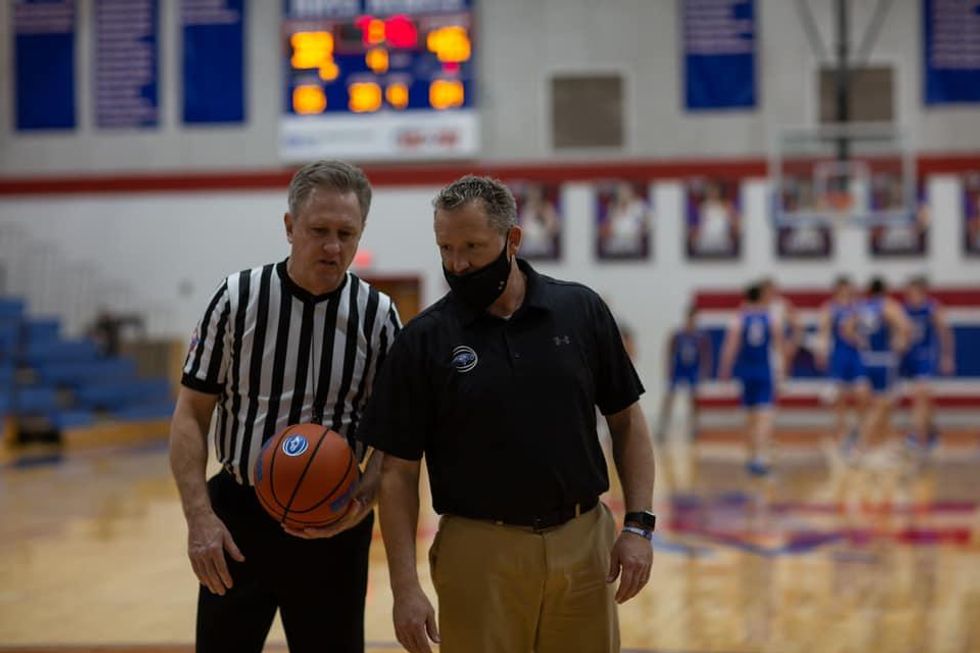 Four years ago in Canfield's first season, the Eagles missed the playoffs. In year two the Eagles made the playoffs but lost in the first round. In year three Georgetown won their first playoff game but lost on a controversial buzzer-beater to Huntsville. Every year the Eagles have gone one step further in the playoffs and hope that trend continues. Canfield said, "It was a tough way to end last year and we believe our season ended too early. But our guys have been able to use that as motivation for this season."