The Saturday slate of games at The Temple brings another tripleheader full of area's big-name teams and the state's top talent. While 5A held the stage in Friday's games, Saturday is all about 6A.

---
6A Division I Region I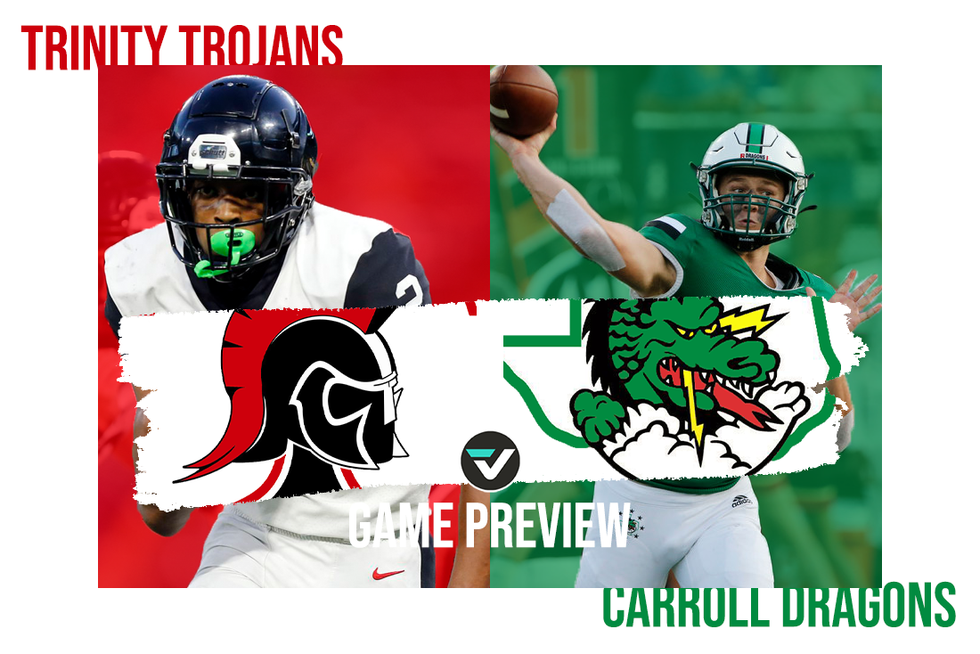 Euless Trinity (10-1) vs. Southlake Carroll (10-1)
These two teams used to meet fairly regularly in the playoffs and have been at times district mates. In the 2020 edition, the set up for this meeting could not be polar opposites. Trinity leaned all the way on its stud junior running back for 455 yards, six TDs and upset Allen. Southlake Carroll got its stud junior quarterback after a six-week absence and survived a close call against Arlington Martin.
Trinity is one of two 6A teams in the area that has averaged 500 yards of offense despite being regarded as a one-dimensional team while Southlake is one of two area 6A teams to allow more than 300 yards to opponents.

STATISTICAL BREAKDOWN