A fight until the end! San Antonio Reagan Rattlers and Brandeis High School Broncos matched up Tuesday night for a huge District 28-6A game. Both teams entered the floor 4-0 on the season and with a lot to prove.
First set was a constant back and forth with both team's top hitters having high attack percentages. Brandeis' junior and TCU commit, Jalyn Gibson ended set one with 5 Kills on the set and Rattler's senior and University of Miami commit, Nyah Anderson had already racked up 7 kills. Set one was taken by the Broncos with a final score of 25-20.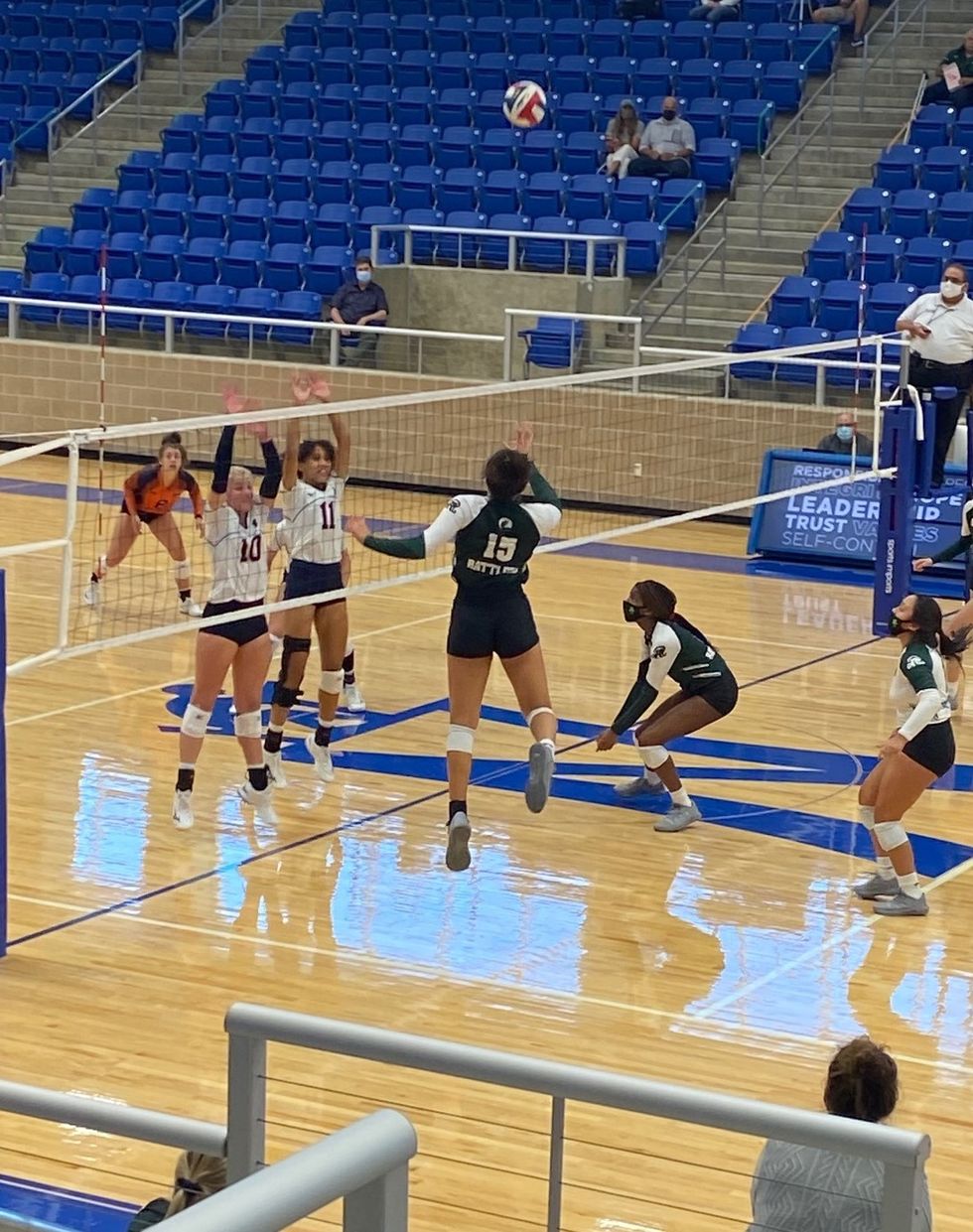 Coming out of set one, the Broncos took an early lead on set two with a forced early time out at 8-3. The Rattler's weren't bowing down though, they fought back and took control with persistent defense by Libero and Texas Tech commit, Maddie Correa and Defensive Specialist Alyssa Manitzas. Rattler's took set 2 with a final score of 25-19.

Back to an even playing field with a tied up match at 1-1 both teams entered set 3 aggressive, smart and determined. Broncos took a lead early when the Junior Captain and TCU Commit, Carlee Pharris earned them three straight points on three straight aces against the Rattler's. This took a momentum swing for the Broncos ultimately earning them set 3 with a final score of 25-17.